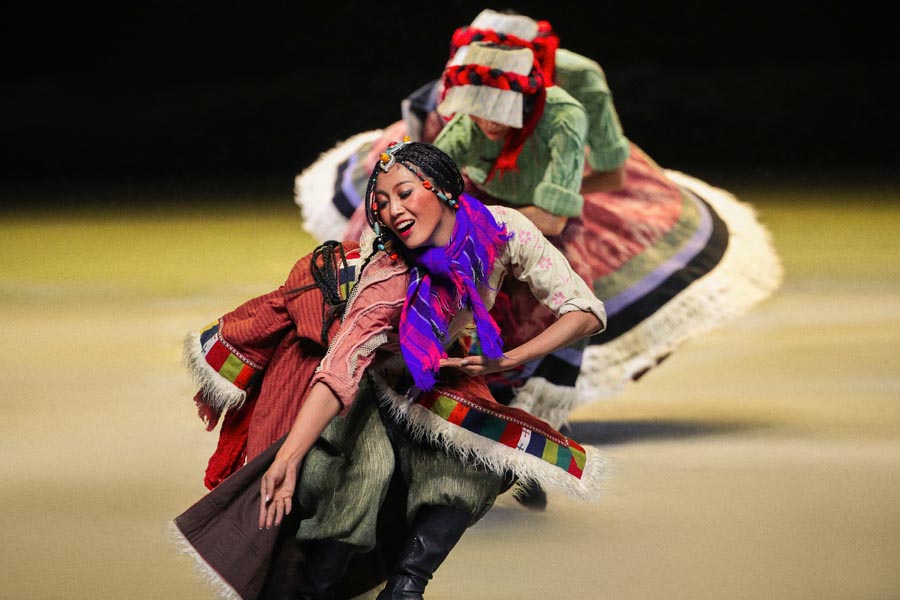 A stage photo of dance show Road to Heaven. [Photo provided to chinadaiy.com.cn]
As China merged the Ministry of Culture and National Tourism Administration into a ministry of culture and tourism in 2018, this year's festival is also aimed at promoting tourism in Shanghai with arts. The local government has released a total of 40 culture-themed travel routes, as sideline events to guide visitors through Shanghai's iconic landmarks, according to Yu Xiufen, head of Shanghai's culture and tourism bureau. 

The state-level arts carnival will also announce the winners of two important prizes – the Wenhua Award and the Qunxing Award. The Wenhua Award is a triennial award established by the Culture and Tourism Ministry to honor outstanding stage performances, while the Qunxing Award is granted as the top prize for amateur artistic works.