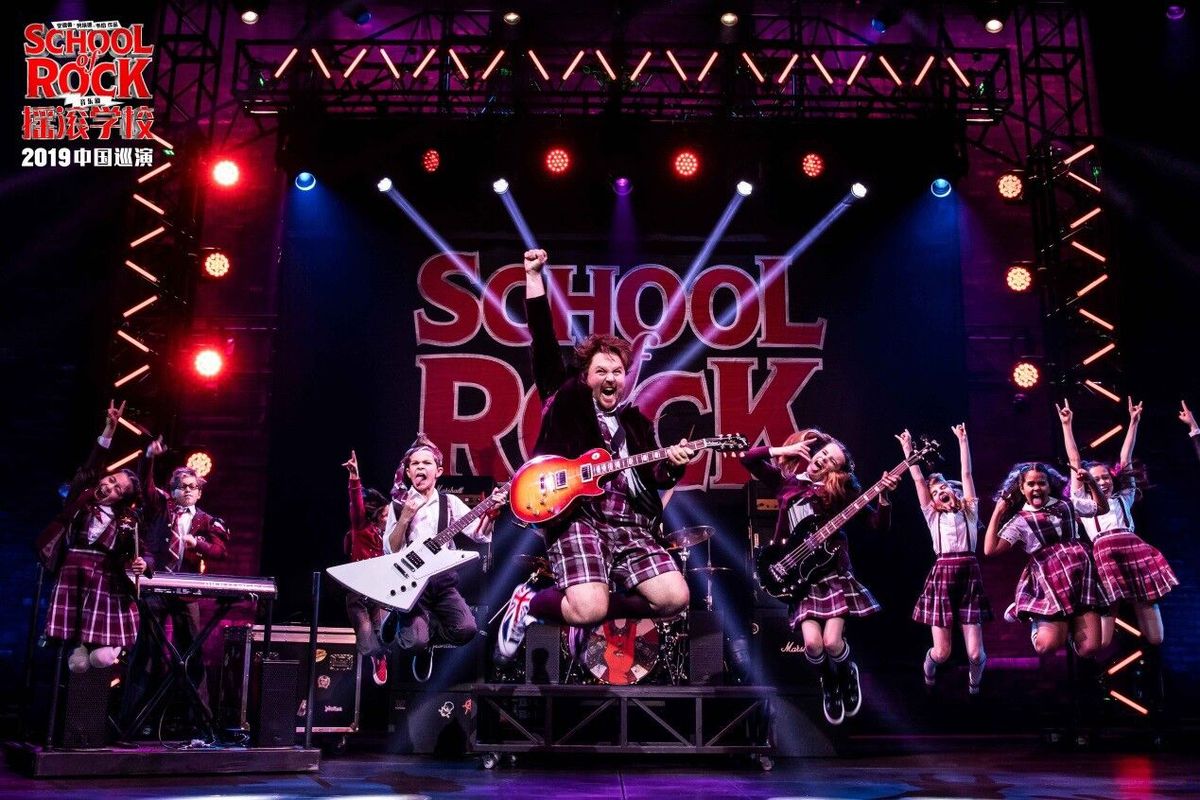 A still from the rock musical School of Rock [Photo provided to chinadaily.com.cn]
Top-notch team
To anyone who is familiar with Broadway musicals, Andrew Lloyd Webber is a legend. He has produced many award-winning works, including Cats, The Phantom Of the Opera and Jesus Christ Superstar.
This time Webber returns with a combination of rock and romance in the new musical. School of Rock features 14 new songs from him and all the original songs from the movie.
It's worth noting that those little artists in the musical are also highly talented in reality. Many of them can already play a number of musical instruments at a very young age.
According to Brent Hill who stars as Dewey Finn in the musical, more than 500 children signed up for the initial audition, and many were not as tall as the instruments.
"I can say the competition was very fierce at that time, and those who can perform on the stage are lucky yet competent," Hill said.