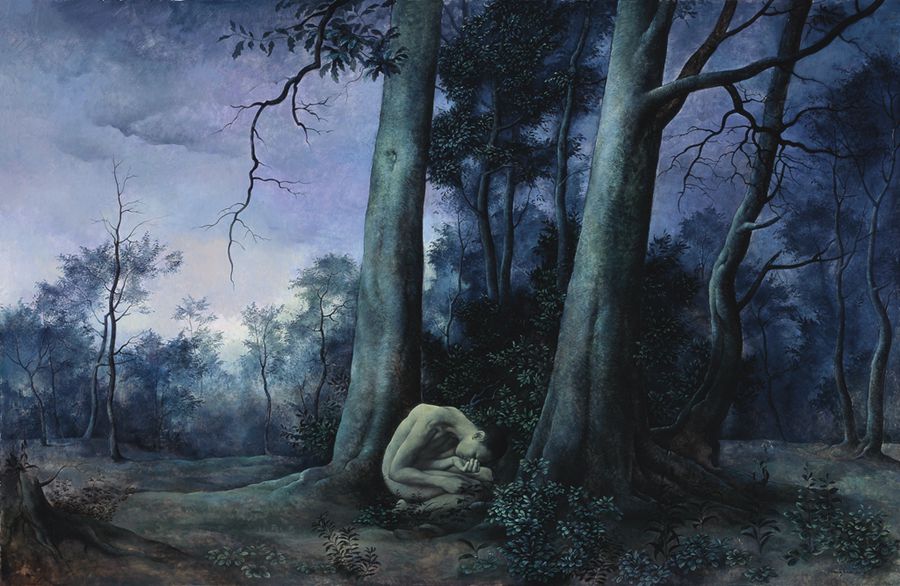 [Photo provided to chinadaily.com.cn]
Zhang's solo exhibition, Invisible Cities, which is now on at Beijing's Amy Li Gallery runs through April 14.
In his paintings, Zhang creates an imaginary world by piecing together scenes from his travels around the world and reassembling his memories. He depicts subjects such as a boat, houses, a piano and a floating mountain on the sea, in a way that makes them look like monuments, to communicate his thoughts on the passing of time, eternity and human civilization.