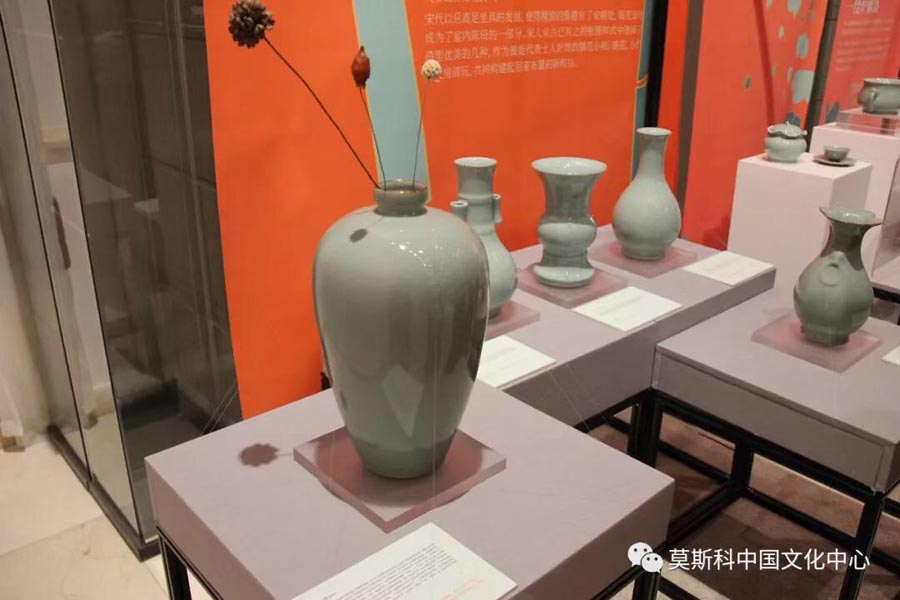 Chinese porcelain works on show at the China Cultural Center in Moscow, Feb 27, 2019. [Photo/Chinaculture.org]
Gong Jiajia, cultural counselor of the Chinese Embassy in Russia and director of the China Cultural Center, said, "Aesthetics is an important part of culture."
She said ancient China's nobility and intellectual classes created a refined and elegant lifestyle, which is still respected by Chinese people today. The exhibition highlights this lifestyle, and offers Russian people a better understanding of classical Chinese aesthetics.
Gong said she that she hopes that every visitor can maintain an inner peace and harmony similar to the ancient Chinese intellectuals, and discover the joy of every moment in life.
The exhibition runs through March 18.