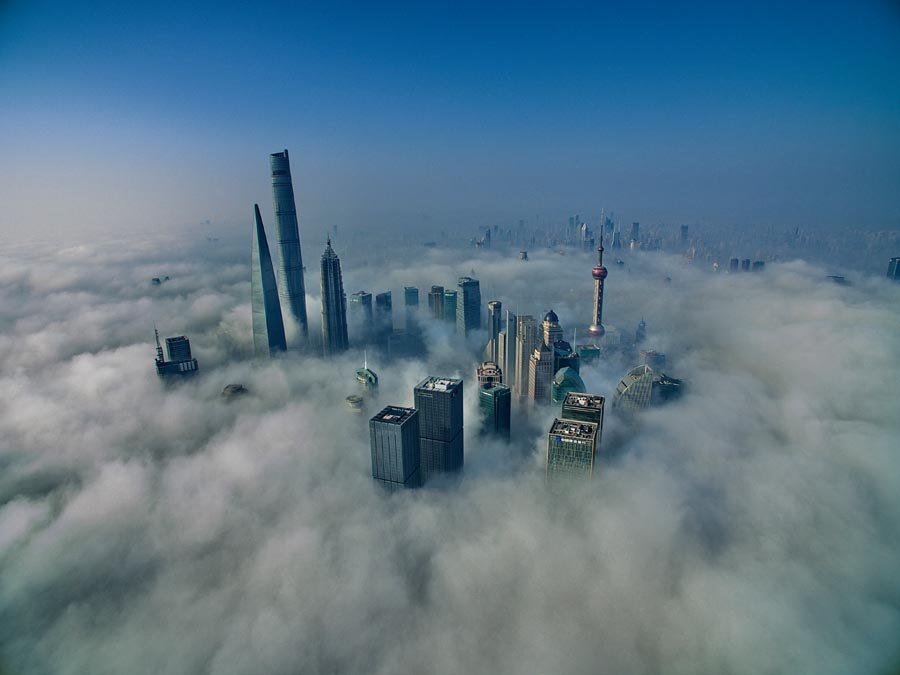 Skyscrapers in Lujiazui financial district are seen shrouded by clouds in this drone image. [PHOTO BY ZHENG XIANZHANG FOR CHINA DAILY] 
Whether he's capturing cities, landscapes, portraits or people, Zheng Xianzhang's unique sense of aesthetics always shines through in his images, Cao Chen reports in Shanghai.
Just like Shanghai's development over the past decades, Zheng Xianzhang's life has been defined by a succession of major changes.
But there is one constant in his life that has survived till this day: photography.
In local photography circles, there is a quiet reverence for the 65-year-old who is well-known for his visual documentation of the city. In fact, many of his works have been collected by the Shanghai government and used in national or international exhibitions that showcase the city's development.