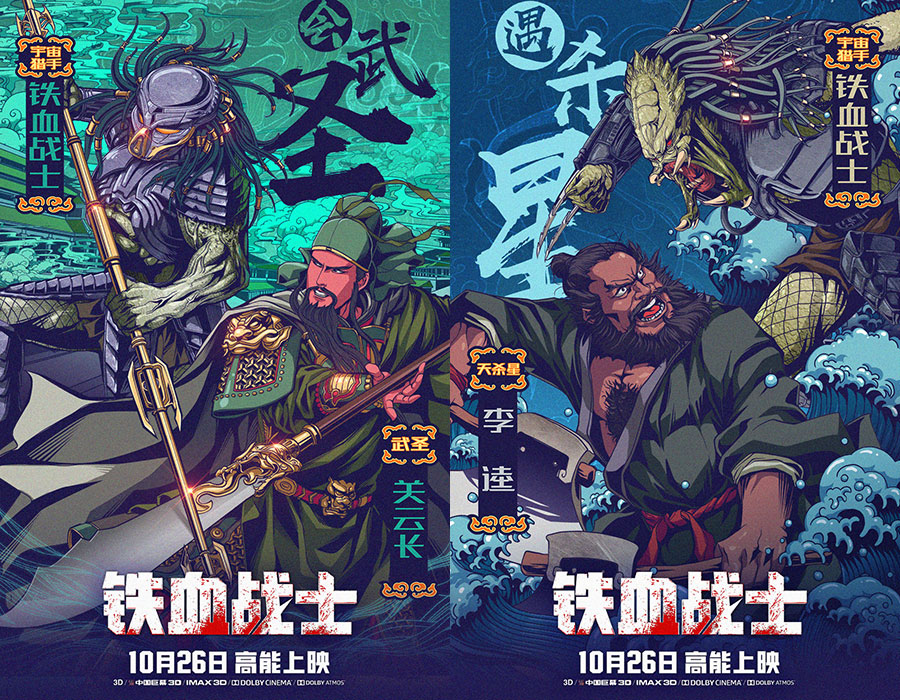 A Chinese-style poster from the film The Predator [Photo/Mtime]
Four classic Chinese novels
The Water Margin, Journey to the West, Romance of the Three Kingdoms and Dream of the Red Chamber: four novels that form the core of Chinese classical literature and still inform modern culture.
As with the works of Dante or Shakespeare in Europe, these books are touchstones in Chinese literary culture, and are never-ending resources for Chinese film and TV adaptations and recreations.
Kung fu masters appear regularly in these novels, which have influenced a number of western superhero films and their promotional posters.