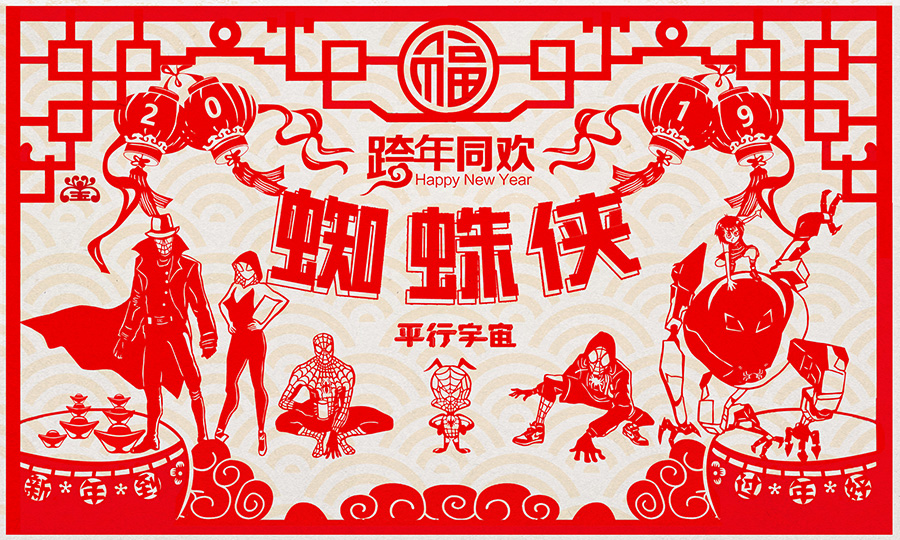 A Chinese-style poster from the film  Spider-Man: Into the Spider-Verse [Photo/Mtime]
Chinese paper cutting
The posters for animated superhero films Kung Fu Panda 3 and Spider-Man: Into the Spider-Verse give us great examples of Chinese paper cutting, right in time for the Chinese Lunar Spring Festival.
Chinese paper cutting, or jianzhi, is a kind of folk art that uses scissors or knives to cut paper for decorations and other folk activities.
Paper-cutting artwork is always made with red paper, as red is associated with festivities and happiness in Chinese culture. It often features at festivals like Spring Festival, weddings and childbirth, and it symbolizes luck and happiness.