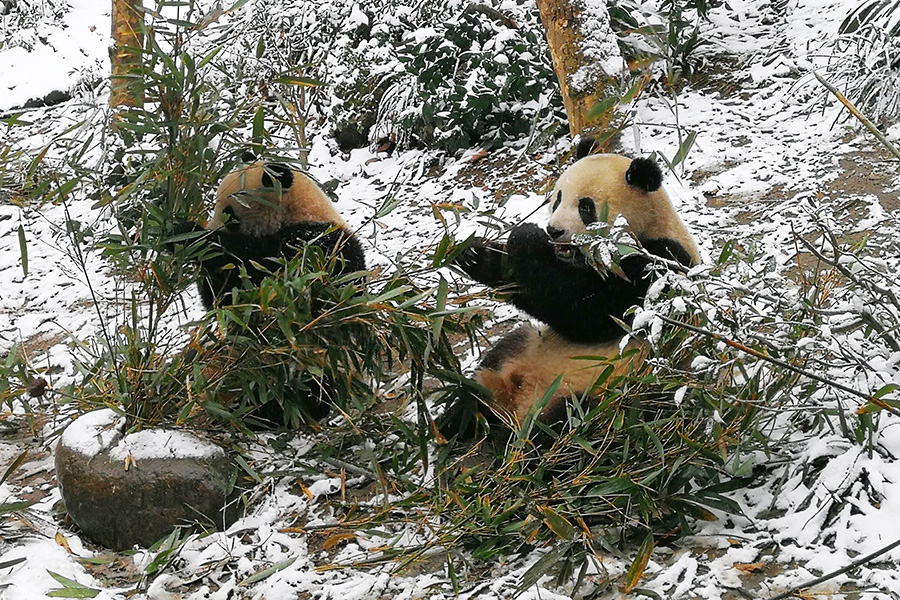 A panda-breeding center in Chengdu, Sichuan province. [Photo by Erik Nilsson/China Daily]
Chengdu
The city celebrated for its tongue-tingling hotpot is itself a melting pot of allures.
Its primary attraction for most international visitors is black-and-white-that is, the world's largest panda-breeding base.
They also enjoy its other UNESCO World Heritage site, Dujiangyan's ancient irrigation system and Qingcheng Mountain.
Bookworms make pilgrimages to the thatched cottage of Tang Dynasty (618-907) writer Du Fu, to see how the "poet of the poor" literally lived up to his title.
The city of teahouses and mahjong halls is known for its leisurely pace.
It's indeed a place to go slow-and, now, visitors without visas have six full days to do exactly that.
Contact the writers through yangfeiyue@chinadaily.com.cn