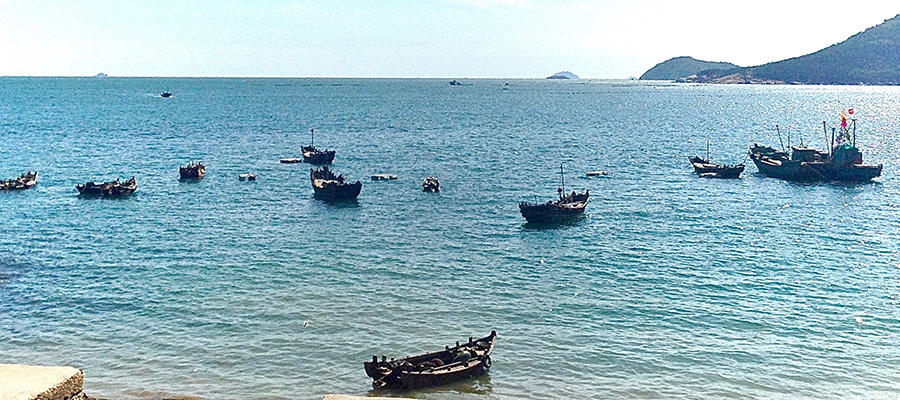 The seaside in Qingdao, Shandong province. [Photo by Erik Nilsson/China Daily]
Qingdao
Beer, boats and beaches conjure the allure of China's "sailing city".
A holographic scientist who throws drinks in your face and a "drunken-simulation room" make Tsingtao's beer museum an interesting destination to learn about the country's biggest beer brand.
The surrounding area is known as "Beer Street" and is the epicenter of the local drinking culture, including a massive summertime festival. Frothy mugs are typically served with plates of steamed clams.
Newlyweds pose for photos amid Qingdao's concession-era architecture. Couples snap shots in front of European-style castles that hug the shoreline.
Families watch seals dance Gangnam Style, feed dolphins and pet belugas at the polar-ocean park.
Indeed, it was for good reason the city where Laoshan Mountain crashes into the ocean was selected to host the 2008 Olympics' maritime Games.
The sailboats, cruise liners and yachts that bob in its harbors today nod to its nautical appeal throughout time.