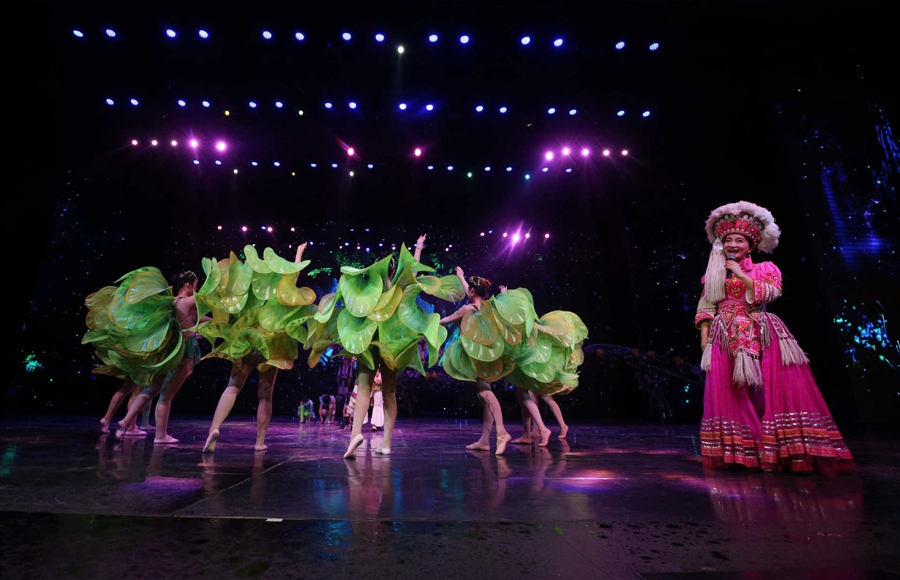 The Sangzhi folk song A Lamp Show by a Mulberry is performed by the Charming Xiangxi Art Troupe of Zhangjiajie in Hunan province on Dec 13. [Photo/Xinhua]
Hunan Sangzhi folk songs, still widely sung to this day, have varied tunes and beautiful melodies with strong ethnic characteristics, showing unique artistic charm. China's first national intangible cultural heritage list in 2006 included the songs, a testament to their value to the country.
In recent years, the Zhangjiajie art group has put the spotlight on Sangzhi folk songs. The group has arranged dance, acrobatics and other performances that reflect the tunes, origins and meanings of these songs, and also featured the folk songs in these performances, giving them new life onstage.