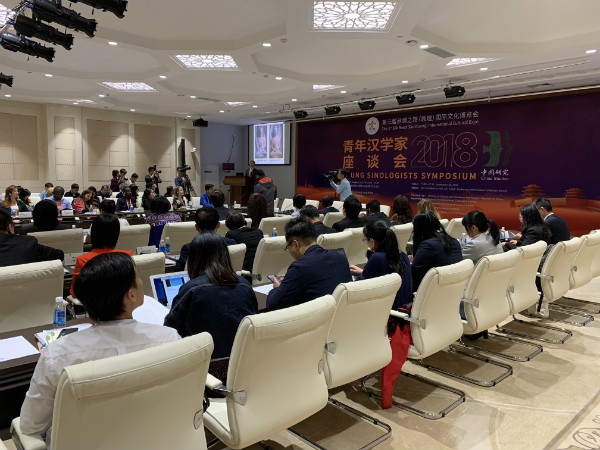 The Young Sinologists Symposium is held in Dunhuang, Northwest China's Gansu province during the 3rd Silk Road (Dunhuang) International Cultural Expo, on Sept 26, 2018. [Photo by Li Wenrui/Chinaculture.org]
This trip in Dunhuang is part of the 2018 Visiting Program for Young Sinologists initiated in Shanghai. In order to experience local cultural heritage, participants had access to all cultural events held during the International Cultural Forum, including field trips to the renowned Mogao Caves, Mingsha Mountain and Yumen Gate.
Luo Shugang, Chinese Culture and Tourism Minister, expressed his best wishes toward the visiting Sinologists during a meet-and-greet on Sept 24.
"I really hope you can keep learning Chinese language and study more about Chinese history and culture, because Chinese civilization hasn't been interrupted for thousands of years."
"You have had many stories and memories in China, which you can also share with your friends and families back home," Luo said.
The 2018 VPYS's Shanghai project this autumn consists of 21 days of lecture and field study. Launched in 2014, VPYS has admitted over 400 Sinologists, forming a significant China study platform.