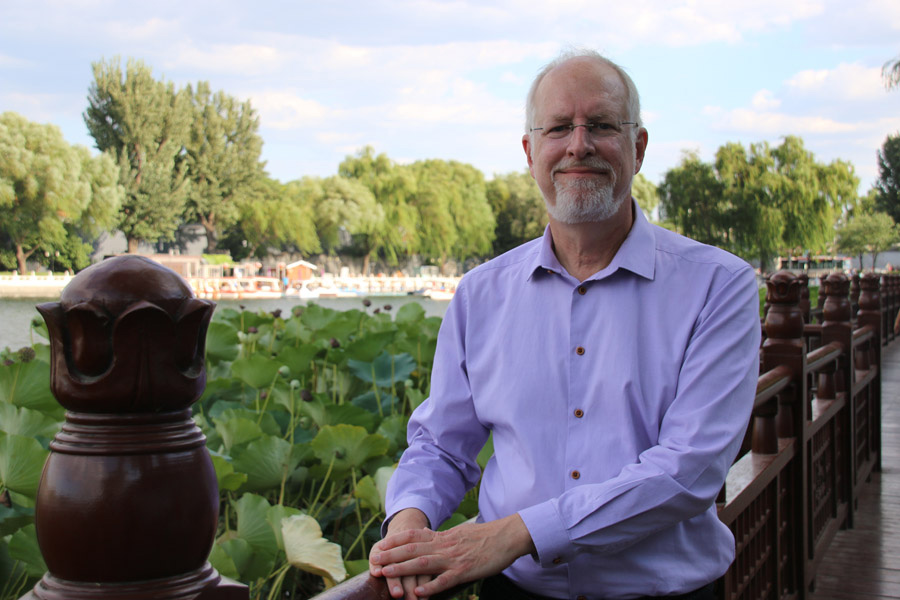 Bill Einreinhofer, three-time Emmy Award-winning producer, director and writer, is in Beijing to film the international version of second season of documentary series Century Masters. Photo taken on Sept 7, 2018. [Photo by Wang Qiao/chinadaily.com.cn]
As the presenter and script consultant of the documentary series Century Masters international version, America's Bill Einreinhofer, a three-time Emmy Award-winning producer, director and writer, has returned to Beijing on Sept 3 to film the second season.
Century Masters, a documentary series honoring China's cultural figures of the 20th century, has received wide attention from the Chinese audience since its first release in 2016. The international version is aimed at the overseas audience.
Five top Chinese artists from the 20th century such as Li Kuchan, Wu Guanzhong, Huang Zhou, and Shang Xiaoyun will be introduced in the new season through in-depth storytelling, sleek production, and will be broadcast in eight languages, including English, Spanish, Arabic, Russian and French.
Li Kuchan was a Chinese painter known for combining Western techniques with traditional Chinese styles. Wu Guanzhong is considered to be one of the greatest contemporary Chinese painters, and Shang Xiaoyun one of the four great twentieth century opera performers.