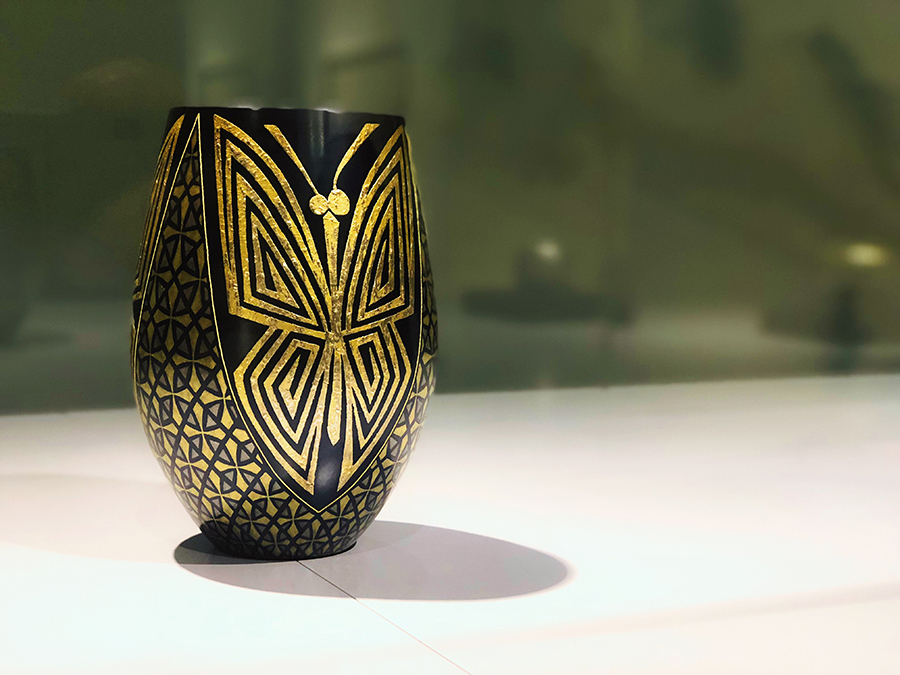 [Photo provided to China Daily]
After presenting exhibitions on Bizen ware and washi, the ZENA lifestyle platform recently showcased traditional Japanese artifacts—metal works.
This exhibition primarily displayed the works of two Japanese metalworking masters, Masako Otsuki and Kazuo Kashima, both of whom are full members of the Japan Kogei Association, a nonprofit organization for the preservation of Japanese intangible cultural heritage.
The exhibition featured Otsuki's silver tebako (accessory box) and Kashima's vase of butterfly inlay, which are representative examples of the artists' efforts to incorporate traditional characteristics into modern-day artifacts.