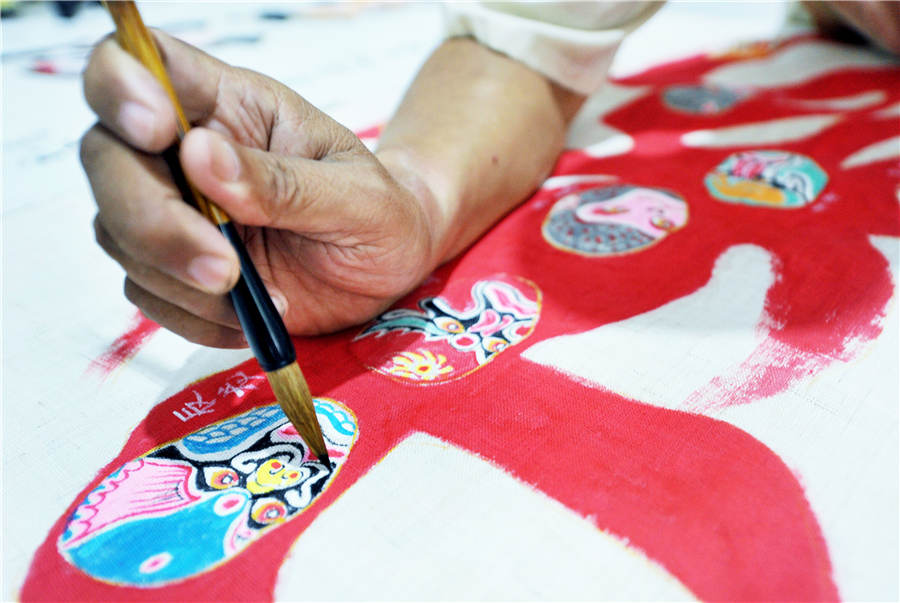 Zhao Xichun works on Peking Opera mask artwork in his workshop in Shaorao city, Jiangxi province on Sept 2, 2018. [Photo by Zhuo Zhongwei and Miao Hui/Asianewsphoto]
Zhao Xichun, a retired man from Shaorao city in Jiangxi province, has created a 56-meter-long scroll painted with 288 different Peking Opera masks. This makes it the longest Peking Opera mask scroll nationwide, as the previous record was only 30 meters long.
The scroll, based on figures from classic novels such as Investiture of the Gods, The Romance of the Three Kingdoms, Journey to the West and fairy tales such as "Houyi Shooting Down the Nine Suns", took more than six months to finish. Zhao, nearly 80, started learning Peking Opera at five years old and dedicated his whole life to the craft. After retirement, he continues to promote Peking Opera culture through teaching youngsters Peking Opera and painting opera masks.