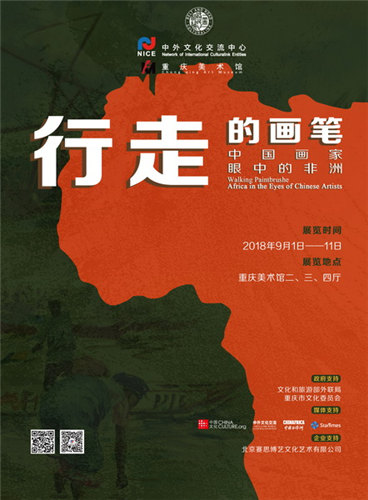 [Photo provided to Chinaculture.org]
To welcome the 2018 Beijing Summit of the Forum on China-Africa Cooperation, an art tour featuring Chinese contemporary artworks on Africa will come to many major Chinese cities from September to December.
The event, under the guidance of China's Ministry of Culture and Tourism, is hosted by the Network of International Culturalink Entities.
Last year, it sponsored eight young and middle-aged Chinese painters who traveled to African countries, such as Mauritius, Malawi, Tanzania and Ethiopia, where they created 144 paintings.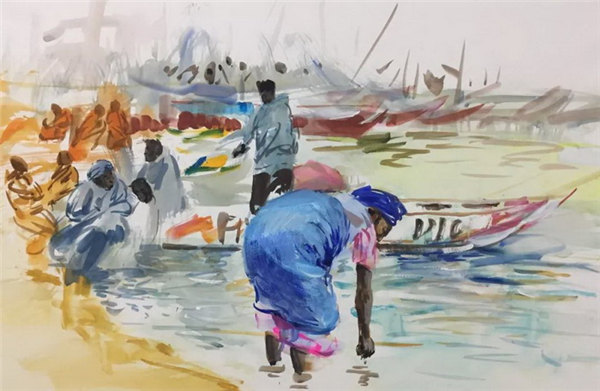 [Photo provided to Chinaculture.org]
Through vibrant colors and vigorous brushwork, artists recreated the beauty of African landscapes and cultures, and deepened China-Africa mutual understanding using the language of art.
The art tour will start in Chongqing and stop in Shenzhen, Shanghai, Weihai and Hangzhou.
The works will be on tour in Africa during next year's Chinese Spring Festival.