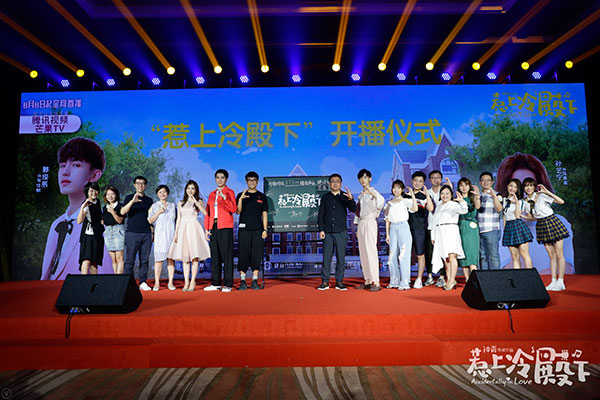 [Photo provided to China Daily]
Shanghai-based Penguin Pictures and Guangzhou-based Like Media will release a new online series drama on Aug 8, which has been adapted from a popular campus romance novel.
The storyline of Accidentally in Love follows a bittersweet relationship between a female student from a rich family, who hides her true identity, and her classmate who is a popular idol on campus remains cold toward her.
Produced by Penguin Pictures, a division of internet giant Tencent, the new series will be released through Tencent video and Mango TV, another Chinese streaming media platform.
According to Chang Bin, deputy president of Penguin Pictures, the new film is a milestone movie production for the group as part of their bid to attract younger audiences.
The production team also revealed that the series will be updated for contemporary audiences in a departure from the original novel.
Popular screen stars Guo Junchen and Sun Yining will lead the cast.