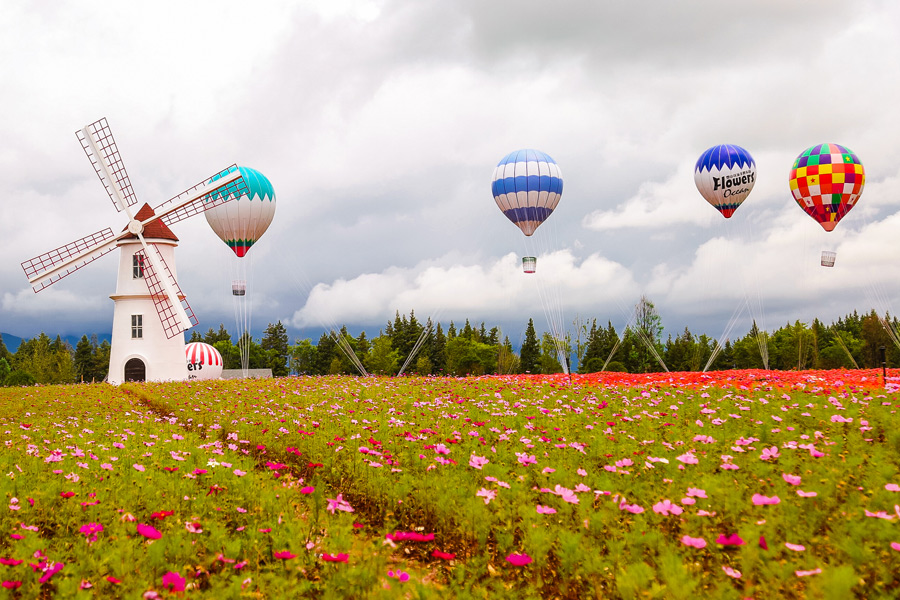 A park near Lijiang's Najie Street covers an area of 400,000 square meters, featuring a sea of flowers. [Photo provided to China Daily]
He has put a lot of effort into decorating his shop with his works.
"I think the shop is a good platform to show our woodcarving skills and promote the art form among more travelers," he says.
"I enjoy teaching tourists how to do some simple techniques."
Li Xu, who's a chief marketing officer of a cultural-tourism business, was impressed by Duan's instructions.
He paid 180 yuan ($26) for an hour long lesson and spent half a day sculpting a wooden spoon.
"It's a basic procedure, but I found it to be really difficult," he says.
Li's job requires him to travel to destinations around the country to learn about their character. He believes that intimate contact with traditional ethnic cultures is Najie's unique feature.
Nearly 40 shops line the 800-meter-long street. Buildings are constructed in the ethnic Naxi style, which is actually an amalgam of the architectural conventions of several local ethnic groups. The wood-and-stone structures are capped with tiled rooftops.