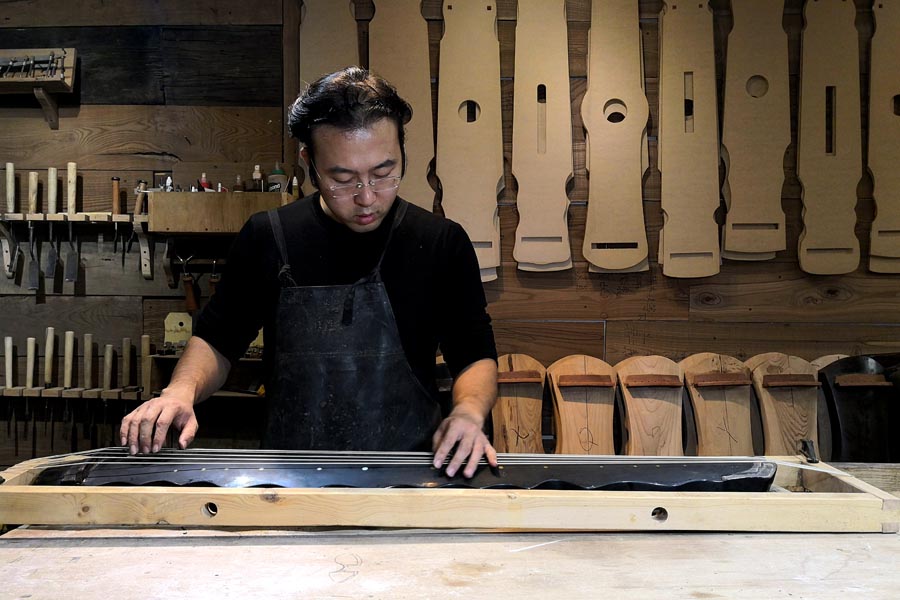 Experienced guqin makers like Sui Yiyang should know the sweet spot for the tuning. [PHOTO BY WANG JING/CHINA DAILY]
Sui Yiyang started out wanting to learn to play the guqin, but he now crafts the instruments with his own hands.
The Wenqu Academy of Classical Learning located in Guangqumen, in Beijing's Dongcheng district, is an oasis of calm in a noisy neighborhood. It is also the place, where Sui Yiyang, a young guqin maker, produces the traditional Chinese music instrument.
Sui, who hails from Chengde, Hebei came to Beijing in 2007 to study how to play the instrument.
But by the end of 2008, he began to be interested in making it.