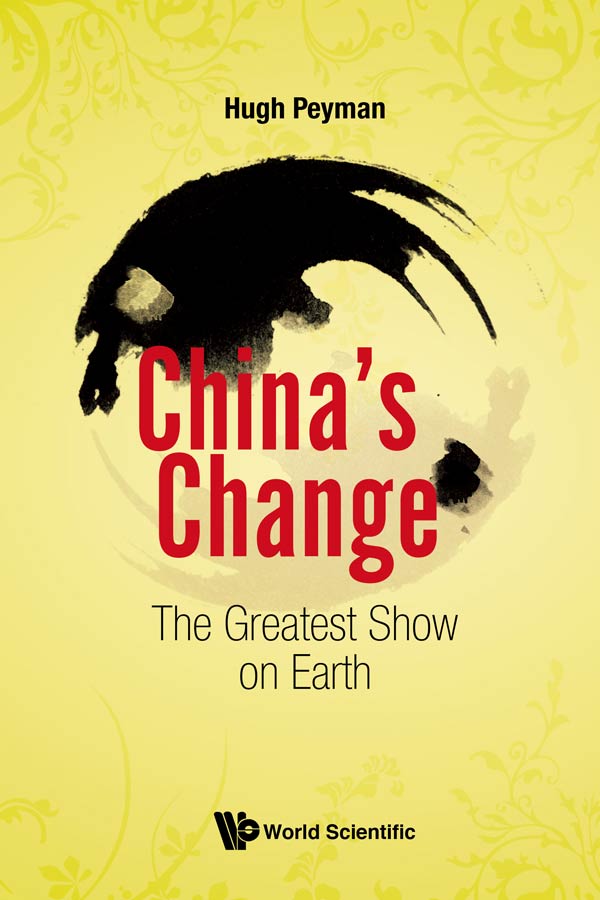 [Photo provided to CHINA DAILY]
Following the nation's story from the ancient text of I Ching right up to Xi Jinping's new era, Hugh Peyman's new book plots the country's rapid rise, Andrew Moody reports.
When asked why he was moving to China nearly two decades ago, Hugh Peyman said it was because "it was the greatest show on Earth".
The author and consultant says the phrase used to promote the 19th-century Barnum & Bailey Circus in the United States just sprang to mind when he was planning to relocate his investment-research business from Singapore to Shanghai in 2002.
"I couldn't tell them it was because my son was 18 and we could now leave Singapore, which would have sounded rather pathetic," he says.
Having been based in China ever since and witnessing something of the country's economic miracle, Peyman realizes now that his response at the time has proved prophetic.
And he has now written a book, China's Change: The Greatest Show on Earth, which examines why what is now the world's second-largest economy has been so successful over such a relatively short period of time.
"I flew especially to see a friend's literary agent in New York with an outline of the book, and he said some of the subheads were really good. I asked him which ones, and he replied: 'The Greatest Show on Earth. I really like that'," he says, laughing.
The book, which took three years to write and has just been published by the Singapore-based World Scientific Publishing, is far removed from any ordinary business book about China.
It follows China's story right up until the 19th National Congress of the Communist Party of China last October and the launch of Chinese President Xi Jinping's new era. It also encompasses Chinese philosophy, including the almost 4,000-year-old concept of weixin, or constant renewal, as well as many personal anecdotes.