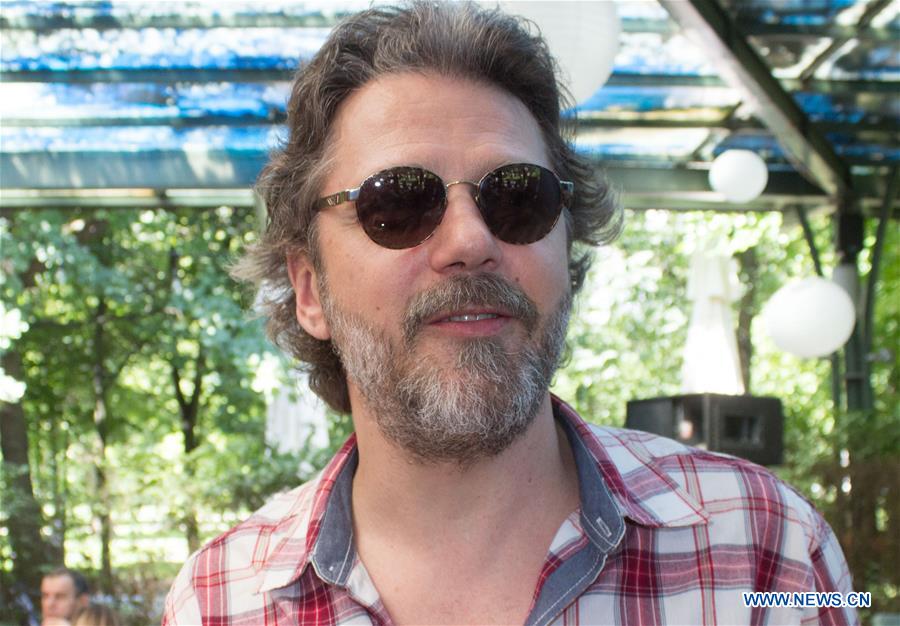 Serbian actor Dragan Micanovic speaks to journalists at a ceremony marking the start of filming of Belgrade Escape in Belgrade, Serbia, on July 26, 2018. [Photo/Xinhua]
Filming of Belgrade Escape started in the Serbian capital on Thursday, marking the first co-production movie between Serbia and China.
Filming of the movie co-produced by Chinese Fujian Broken Films and Serbian Emote Film, opened at a ceremony at the Topcider Park in a historic part of Belgrade, attended by the representatives of the Chinese embassy, Serbian ministry of culture, Film Center of Serbia and the media.
Producers reveal that the story of Belgrade Escape directed by Wang Zhongyan is about a woman searching for her father who moved to Belgrade 20 years ago with "reconciliation, maturing and family love" as the main topics, but that it also includes "popular action scenes and shooting".
Lian Kai, who plays the role of the father, appeared in front of journalists with a cut on his left cheek, revealing that the crew already filmed three scenes on Thursday morning, in one of which his character got injured by Serbian actor Dragan Micanovic.
"My character spent 20 years in Belgrade struggling to make a living from some illegal trade. Suddenly the daughter for whom he didn't know appears in Belgrade. The story is about this relationship between daughter and father. Also, I owe a lot of money to Dragan Micanovic's character and he is forcing me to do bad things," he explained.