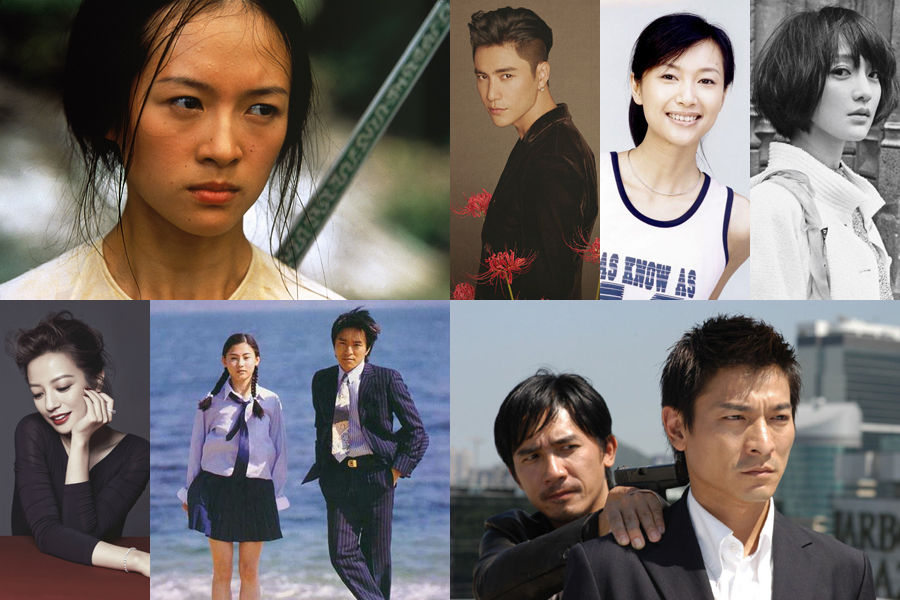 Top film stars in China [Photo/Mtime]
Tremendous changes have taken place in China thanks to the opening-up and reform policy adopted four decades ago, and Chinese film industry is no exception.
In the 2000s, Chinese filmmakers produced a variety of films to test the responses from the market, and the 10 years represents a stage of exploration for Chinese film industry.
At the beginning of 2000, Crouching Tiger, Hidden Dragon, an action film directed by Ang Lee, won Best Foreign Language Film at the 73rd Academy Awards, which left the whole world enthralled with the magic of Chinese kung fu.
From 1999 to 2008, Chinese big-budget production model comprising of top stars, visual effects and smart marketing began to take shape and rivaled Hollywood blockbusters. Curse of the Golden Flower, Master of the Crimson Armor, and Red Cliff achieved impressive box office performance.
Meanwhile, four big names in Chinese film circle - Zhang Ziyi, Zhao Wei, Zhou Xun and Xu Jinglei - have shown their own masterpieces and established their positions in the industry.
The Chinese animated feature film Lotus Lantern produced by Shanghai Animation Film Studio marked a milestone in the domestic animated movies.
The production took four years and required more than 150,000 animation cels and over 2,000 painted backgrounds. It was the most popular film in China in 1999 and influenced the country's animation, which in turn made a mark on the world stage.
Here we put the spotlight on 10 movies from 1999 to 2008 as we review the journey of China's film industry.
Related
40 best Chinese films in past four decades (1979-1988)