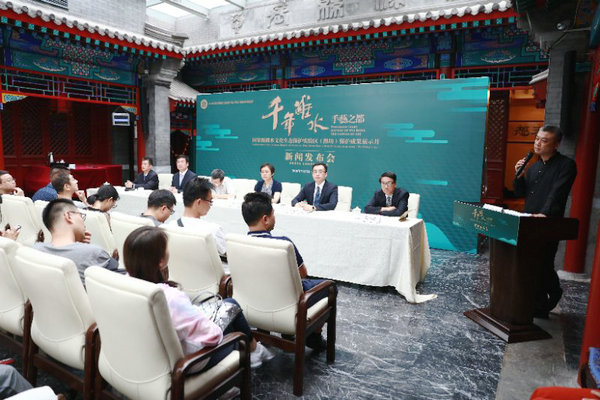 A news conference on the exhibition of the cultural heritage protection achievements of Weifang is held at the Prince Kung's Mansion on July 7, 2018. [Photo provided to Chinaculture.org]
"The exhibition, divided in four sections, will be a window into letting people know more about cultural heritage and development in Weifang," said Sun Dongning, director of the mansion's traditional Chinese crafts research center, at a news conference for the exhibition at the mansion on July 7.
Sun said he was born in Shandong, yet the coming event will display many cultural heritages from Weifang he even didn't know before.
Jointly organized by Prince Kung's Mansion and the People's Government of Weifang city, the exhibit will feature a series of local delicacies, intangible cultural heritage and traditional handicrafts from Weifang in the form of videos, photos and performances.