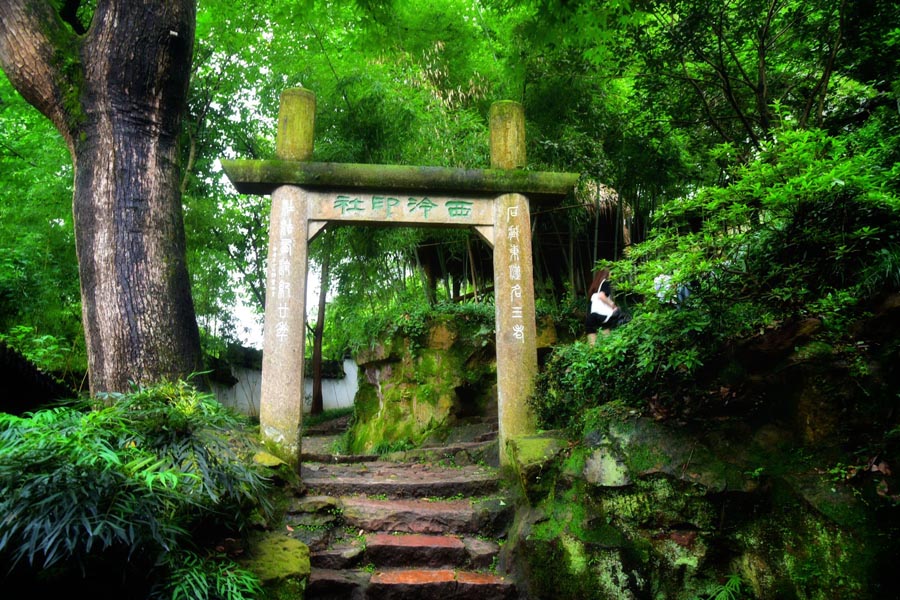 The Xiling Seal Engraver's Society. [Photo by Zhang Xingjian/chinadaily.com.cn]
West Lake, one of the most well-known spots in Hangzhou, East China's Zhejiang province, has won high praise from numerous tourists both home and abroad.
If we say West Lake is a pearl that emits infinite glamour, then the Xiling Seal Engraver's Society, located in Gushan Mountain, is the pearl of West Lake.
On July 4, UNESCO facilitators paid a visit to the society, which is recognized as the "Holy Land" in the eyes of carving enthusiasts, and took a stab at the art of carving.
Zhang Min, one of the facilitators, said she was amazed by the large number of calligraphy and carving pieces in the collection. From her perspective, those art treasures are a significant physical basis for the study and history of Chinese seal carving.
Since its inception in 1904, the society has been China's only professional seal study museum, boasting its own storehouse for cultural relics where tens of thousands of pieces are stored, including ancient seal objects and seals by famous engravers.