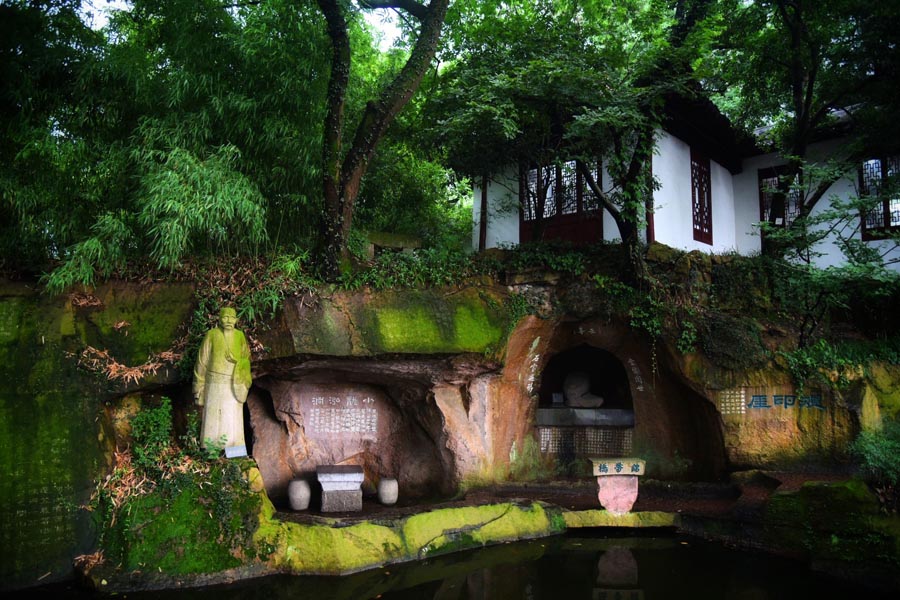 Tiny Dragonwell Cave at the Xiling Seal Engraver's Society. [Photo by Zhang Xingjian/chinadaily.com.cn]
In 2006, the first batch of Chinese national intangible cultural heritages was announced, including "The Art of Seal Engraving (Xiling Seal Engraver's Society)". In 2009, the art was successfully listed as a UNESCO Intangible Cultural Heritage.
The field visit to the Xiling Seal Engraver's Society was a highlight of the Training of Trainers Workshop on Intangible Cultural Heritage for Facilitators from the Asia-Pacific Region, which was held in Hangzhou from July 2 to 6.
The training session was co-organized by UNESCO and the International Training Centre for Intangible Cultural Heritage in the Asia-Pacific Region under the auspices of UNESCO, and supported by the Zhejiang Provincial Department of Culture. As of June 2018, 32 training sessions have been held so far, covering 33 countries and benefiting more than 1,027 people.