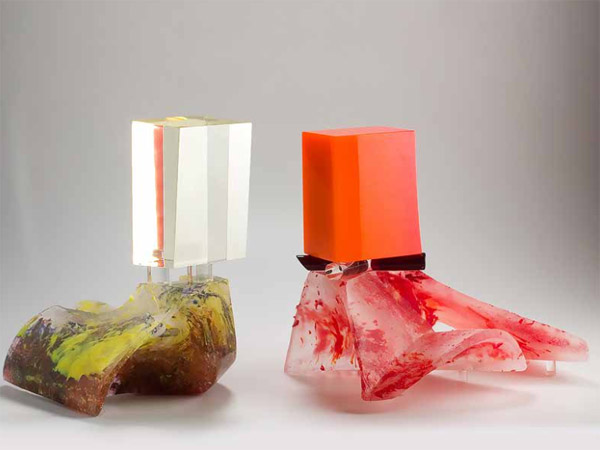 Artwork by Bulgarian artist Angelina Kamenova Pavlova. [Photo/Chinaculture.org]
Similarities and Diversities in Symbiosis displays more than 100 works from 27 artists in 17 different countries in Central and Eastern Europe, covering oil paintings, water and ink paper paintings, photographs, ceramics, as well as installations and sculptures.

"Despite the different forms of expression, they all expressed the wisdom and the development of human civilization; despite the different forms of presentation, the theme expressed is the same - peace, independence, development and harmony, which is also the spirit of 'One Belt, One Road'," Tu Xuesong, director of the China Cultural Center in Sofia, wrote at the exhibition's preface.
The exhibition will also provide an opportunity for delegates attending the upcoming "16+1" summit to better understand modern art in China and Central and Eastern Europe. The 2018 "16+1" summit, the seventh meeting of heads of state and government of the countries of Central and Eastern Europe and China, is scheduled to be held in Sofia from July 6 to 8. It's expected to further promote economic cooperation between these nations.