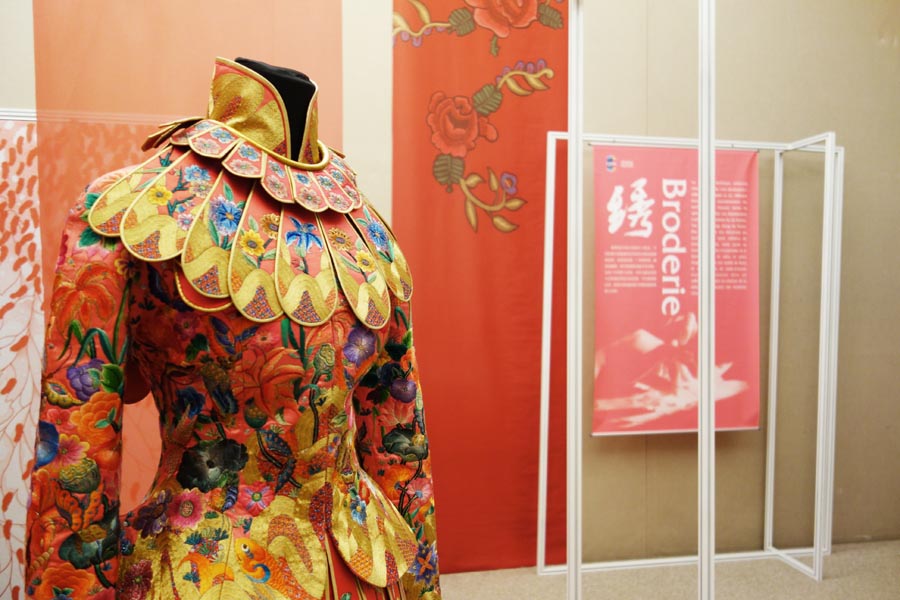 An embroidered silk dress is showcased at the Paris China Cultural Center on June 5, 2018. [Photo provided to Chinaculture.org]
Zhou Wei, the event's curator and assistant to the director of the China National Silk Museum, said the exhibition infused new designs with traditional craftsmanship to reflect the rich artistic connotation and vitality of Chinese silk. 
On the sidelines of the exhibition, the center also held a public lecture on "Reconstruction of Chinese Silk's Design Materials" on June 4, and an industrial exchange meeting themed "Reconstruction: Techniques and Design of Silk" on June 5 to promote international cooperation in silk products.