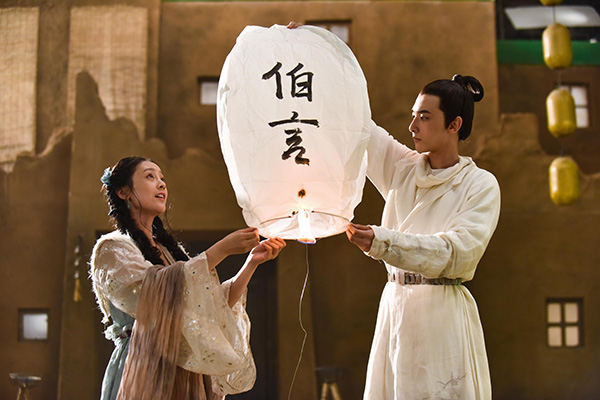 The Ferry Man: Manjusaka is the highest-grossing Chinese online feature film so far this year.[Photo provided to China Daily]
A new focus on quality over quantity has seen the leading streaming platform iQiyi remove more than 1,000 videos from its servers and develop a better way of vetting content. Wang Kaihao reports.
As part of recent review of its content quality, iQiyi - one of China's leading online media-streaming platforms - reported that it has removed more than 1,000 titles from its website.
The move was revealed earlier this month at the iQiyi Technology & Entertainment World Conference by Yang Xianghua, vice-president of the company.
Many of the films were uploaded as early as 2014, the year when the term "internet feature film" was first used by iQiyi to describe the growing industry for films exclusively tailored to, and created for, the internet.
According to an industry report released earlier this year, about 1,900 such films went online nationwide in 2017, around 1,300 of which were released on the iQiyi platform.
"We want to encourage creativity," Yang explains. "Filmmakers should approach their work with a sense of enjoyment and fulfillment, rather than being opportunists who are only looking for money."
Withdrawing films is only the first step. At the conference, Yang revealed that 100 million yuan ($15.7 million) will be allocated as a bonus for online filmmakers who develop content that "promotes love and positive messages", he adds.