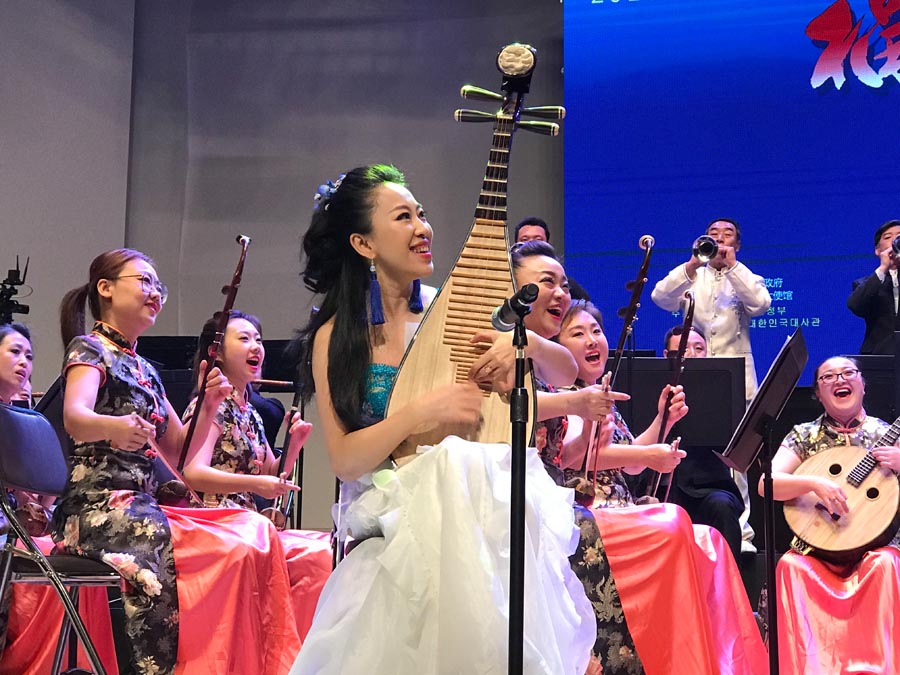 Chinese artists play at a symphony concert at Konkuk University in South Korea, April 13, 2018. [Photo/Chinaculture.org]
A special concert showcasing the folk culture of northeastern China was staged at Konkuk University in Seoul on April 13. The China National Symphony Concert featured an art troupe from Northeast China's Jilin province as part of Jin Cultural Week.
The concert featured performances on folk Chinese musical instruments, such as gongs and drums, the pipa, a four-stringed Chinese instrument, and suona, a double-reeded horn.
It was followed by a wide array of activities during cultural week, such as photo exhibitions, painting and calligraphy shows and performances.