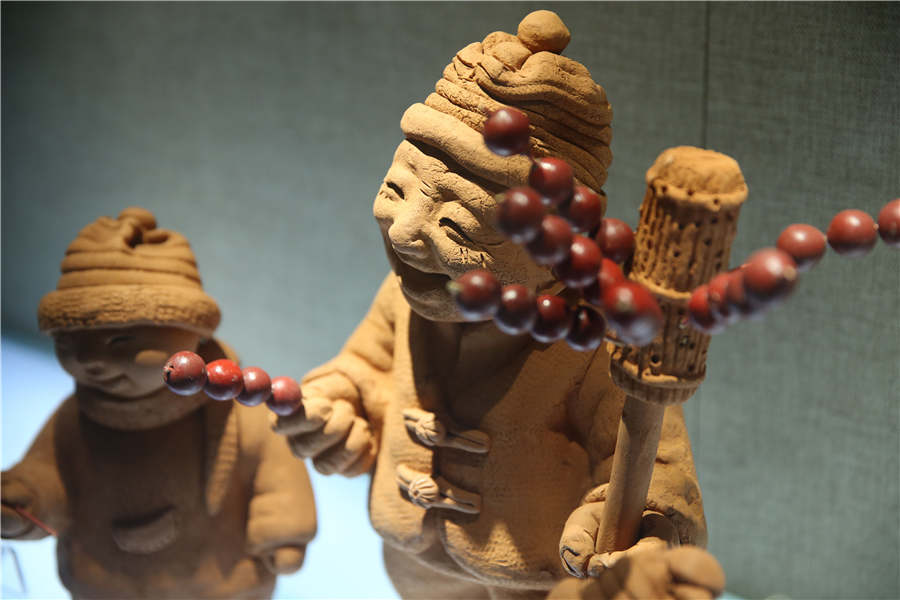 Clay figures by Ma Ruote [Photo by Jiang Dong/China Daily]
The historical county of Quyang, in North China's Hebei province that encircles Beijing, boasts a rich handicraft tradition, including stone carving and porcelain making.
Since the Tang Dynasty (618-907), Quyang has been a northern production center of marble sculptures, especially famous for creating delicate Buddhist and lion statues. Local stone artisans participated in the construction and decoration of Beijing's landmark buildings, such as the Monument to the People's Heroes and Great Hall of the People, both standing in Tian'anmen Square.