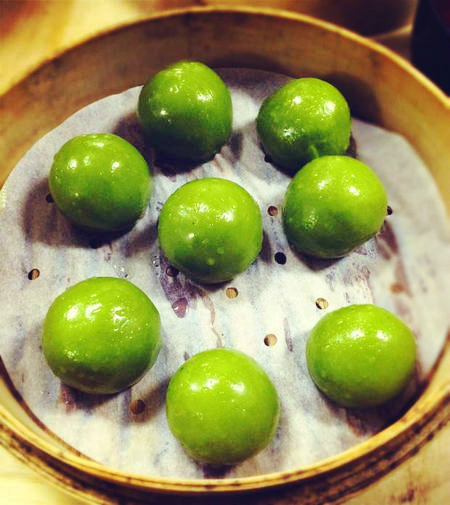 Green rice balls. [File photo]
As Tomb Sweeping Day draws near, here are eight traditional food people from different parts of China consume on the day.
1. Green rice ball
People in the Jiangnan region often eat this kind of green colored balls made from glutinous rice on Tomb Sweeping Day. The green color is from the juice of brome grass that is added in the rice.