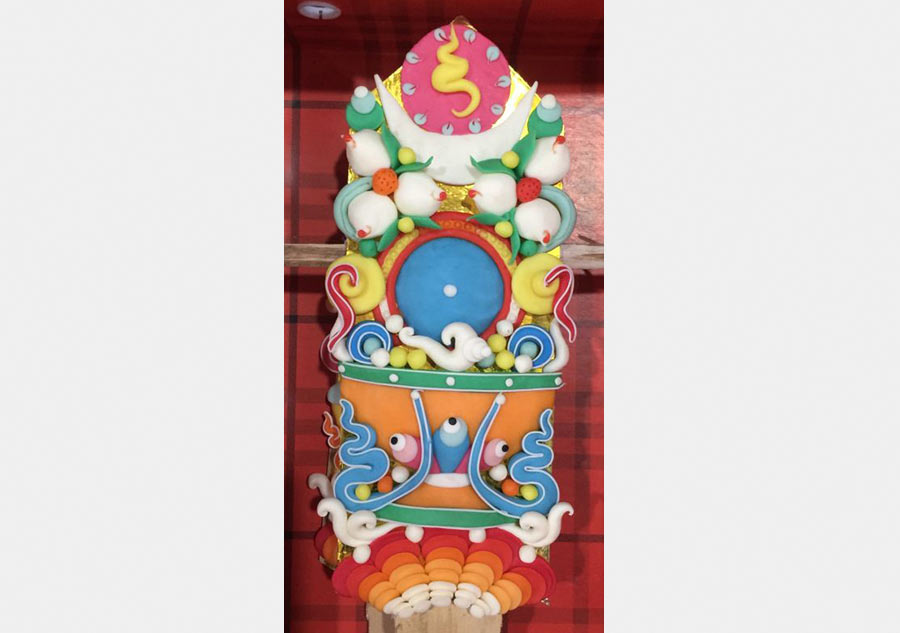 An exquisite "Zi Zhuo" from Tibet autonomous region. [Photo by Da Qiong/China Daily]
As Feb 26 marks the Tibetan New Year, Tibetan people in China have prepared "Qie Ma" to embrace the New Year celebration, which is an auspicious sculpture made of wooden buckets with kernel cakes inside.
"Zi Zhuo" is always put in "Qie Ma", which is an exquisite sculpture engraved on a 5 to 10 cm wide and 20-30 cm tall thin board, made by pinching and beating white Yak butter in icy water, and dying it with mineral pigment.