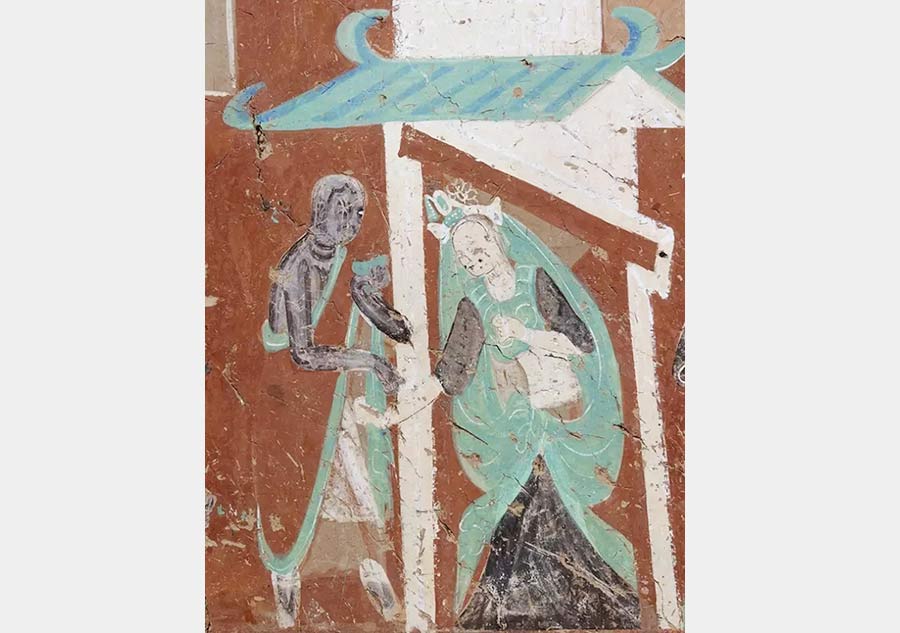 [Photo/Dunhuang Research Academy]
We just celebrated Valentine's Day and may have read or watched some romantic love stories. Well, ancient people told love stories not only in books, but also on murals. Let's take a look at the Dunhuang murals which tell romantic love stories.
This mural on the south wall of Cave No 257 at the Mogao Grottoes depicts a scene of a young girl pulling on an acolyte's clothes, lowering her head in shyness to show her affection to the young acolyte. The acolyte was sent to a lay Buddhist's home to live and a young girl there fell in love with the handsome young man. However, due to his firm beliefs in Buddhism, the acolyte decidedly refused her love and ended up committing suicide for this.