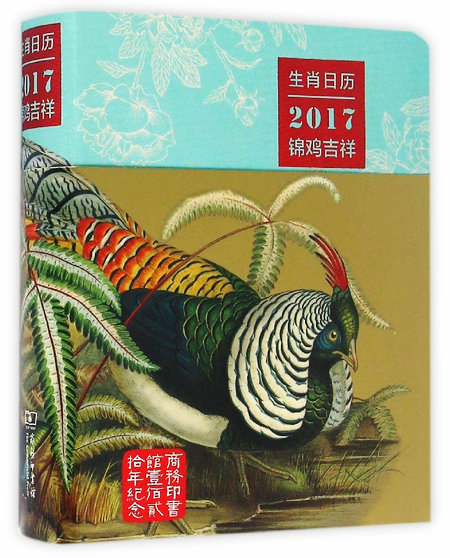 First zodiac-themed calender for the Year of Rooster published by the Commercial Press. [Photo/amazon.cn]
As the Year of Rooster draws near, the Commercial Press published the first zodiac-themed calendar for the coming lunar new year on Monday.
The creative calendar collected 365 hand-drawn illustrations featuring a variety of family members of galliformes, including precious domestic and wild roosters and colorful peacocks. The pictures contain water color paintings, woodcut paintings and stone printings.
The text introductions and illustrations were from a group of famous Western naturalists.
The press wanted to combine traditional Chinese zodiac culture and natural history of animals in the calendar, and provide people with a new way to learn about nature.
"Culture of zodiac animals in China has a long history and started to become popular in the Southern and Northern Dynasties (420-581). It deeply connects with Chinese people's daily lives and consciousness. Our press will publish a zodiac animal-themed calendar each year from 2017," said Yu Dianli, general manager of the Press.
2017 also marks the 120th anniversary celebration of the Commercial Press.