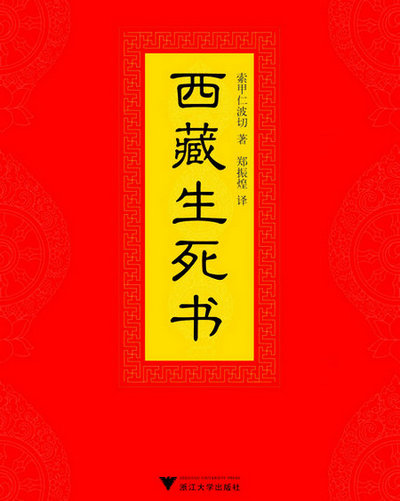 The Tibetan Book of Living and Dying. [Photo/amazon.cn]
There was a time when my WeChat Moment was bombarded by "chicken soup" type advice. They always start with similar catchy titles, for example, "10 good pieces of advice from XXX", or "What successful people will not tell you".
In most cases, this advice is empty and useless, for a person's life will not change just because of some sugar-coated quotation.
If you really want good life advice, perhaps you should turn to time-honored spiritual guide books instead.
Here are five books from five respected Tibetan lamas, which will guide you on your way to find fortune, face difficulties and even heal the wounds of the past.
The Tibetan Book of Living and Dying, by Sogyal Rinpoche
This book has been translated into 30 languages and printed in some 56 countries. It teaches people how to live better and wisely through learning the meaning of death. And it encourages readers not to be afraid of death, but have peace and remain clear-minded when the day comes.
Sogyal Rinpoche was born in 1947 and traveled to many countries to promote Buddhist teachings.
Chinese business magnate Pan Shiyi, film star Chen Kun and celebrated actress Zhao Wei are both faithful readers of the book.
"The book teaches people how to face death, the most terrifying thing in our lives," said Pan.
Chen said, "This is one of my favorite books. Since 1998 when I found it, I have read it from cover to cover for at least ten times."