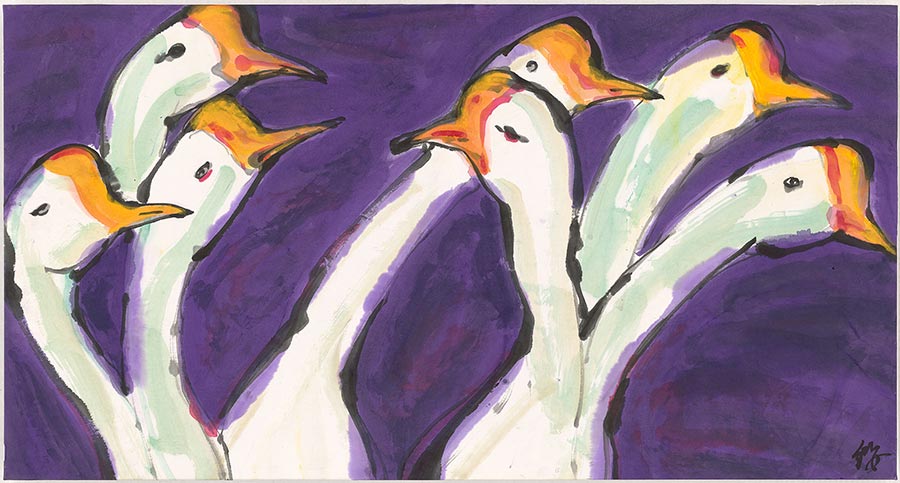 Seven Sages by Liang Ying. [Photo provided to China Daily]
Artists developing ink painting have moved into an experimental mode, evolving from traditional style to the modern aesthetics. New Tales of Ink, an exhibition featuring latest creations of seven ink artists at Beijing's Triumph Art Space, replicates the same with artists giving a different touch to the paintings.
While artist Liang Yi inherits her father, Huang Zhou, a renowned artist, with a carefree spirit and neat brush strokes, painter duo Zeng Jianyong and Zhang Tiammu continue a surrealist style in their works to review the literati spirit of ancient China and examines the mentality of modern people.
The event also includes young artists Li Guanguan, Li Jun, Wang Mengsha and Zhu Zhengming. Their work reveals diverse perspectives on art and life of China's emerging artists. The exhibition runs through Sept 16.