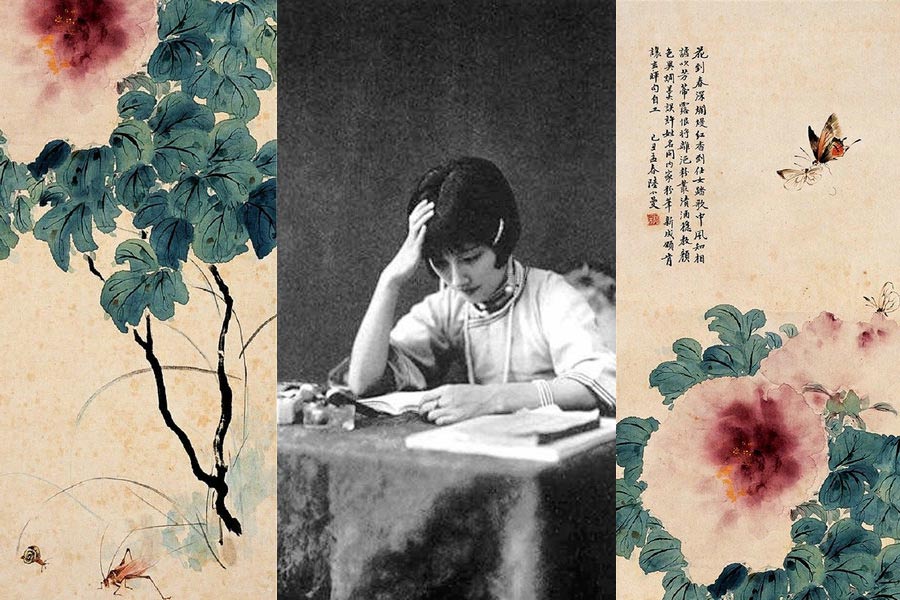 Lu Xiaoman. [File photo]; Lu Xiaoman's painting. [Photo/China.com]
A collection of paintings of three celebrated women painters were posted on the internet recently. The painters, once called "three beauties in Shanghai", are: Lu Xiaoman, Wu Qingxia and Zhou Lianxia.
Most of the people know Lu for her romance with celebrated Chinese writer Xu Zhimo, yet have no idea of her talent in painting. She was good at not only painting, but also operas and writing. Born in 1903 in Jiangsu province, Lu passed away in Shanghai in 1965.
Wu's exquisite paintings of carps and wild gooses are her most representative works. She died at the age of 99 in 2008.
Zhou's paintings and poems retain a clear and bright style. Died in 2000, she once enjoyed a great popularity in Shanghai and was praised as a "fairy" for her looks and talents.