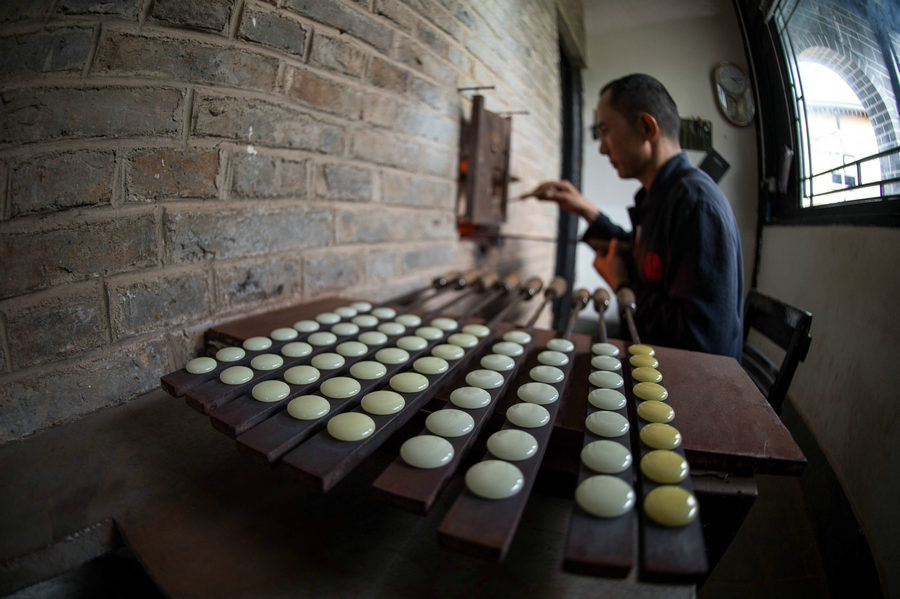 A shot of Yongchang chess pieces, May 25, 2016. [Photo/Xinhua]
Yong zi is the name for the exquisite chess pieces made in Yongchang (now Baoshan) in Yunnan province. The craft has a 500-year history. According to the records of Xu Xiake, a Chinese geologist from the Ming Dynasty (1368-1644), Yunnan was described as the very place to produce chess pieces and Yongchang's were the best.
However, production stalled due to wars in the area in the late Qing Dynasty (1644-1911). Some of the craft techniques were lost during this period.
At present, a factory in Baoshan can produce high quality chess pieces after years of study in the traditional crafts. Yongchang chess pieces are made from a blend of Baoshan red agate, Huanglong jade, jadeite and amber.
The craft of making Yongchang chess pieces has been listed as the provincial intangible cultural heritage in Yunnan.