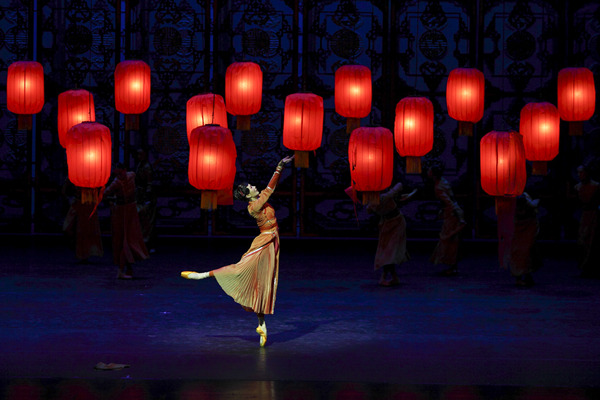 File photo [Photo/China Daily]
The Annual Conference of International Marketing for Chinese Cultural Product and the 2016 China Performance Fair were held on April 4 to April 10 in Liuzhou, Guangxi Zhuang autonomous region.
According to the 2015 Annual Report of China's Performing Market released at the fair, domestic performing market attained 44.6 billion yuan in 2015, rising just under three percent from last year.
During the fair, Ministry of Culture organized informal discussions with some performing companies for suggestions to against tickets hoarding, misleading advertisement and other irregular actions in performing market.
"Irregularities in performing market not only encroach on consumers' rights, but they also damage the image of the industry," said an official at the Department of Cultural Market Administration.
"It will go against the development of the performing market," said an official.
The Department of Cultural Market Administration will focus on three tasks to tighten the regulations in performing market:
1. Streamline the administration and strengthen the law enforcement in performing market.
2. Build up a credit evaluating system in cultural market to restrain unreliable enterprises.
3. Promote self-regulatory in the industry and support the development of little theatre and children's drama
The China performance fair has been held annually since 2001. It is a platform for negotiating business, presenting projects, sharing management experiences, and discussing the industry's future.
This year, the fair was sponsored by China Association of Performing Arts and Liuzhou Municipal Government. It was organized by the Liuzhou Municipal Bureau of Culture, Radio, TV, Film, Press and Publication.
A total of three showcase events were organized, providing 157 booths for over 800 companies. The organizing committee also held another three forums focusing on the creation of musical, children's dramas, and a Sino-Korean theatrical exchange.
Next year, the China Performance Fair will be held in Hefei, Anhui province.