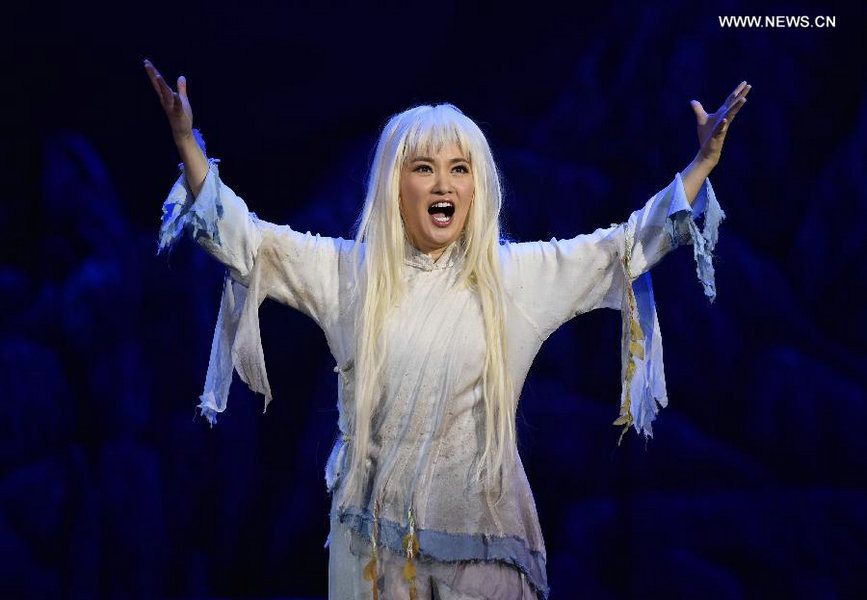 Opera "White-Haired Girl" is performed in Guangzhou, capital of Guangdong province on Nov 23, 2015. The opera, first staged in 1945, has been one of the country's revolution-era classics for 70 years. [Photo/Xinhua]
The 70-year-old opera "The White Haired Girl" greeted audiences once again with a 3D makeover as familiar melody from the song of "The Blowing North Wind" resonated in a theater in Beijing on Dec 26.
A visual feast of blowing wind, snowy mountains, pitch-dark night and thunderous storms was provided for audiences during the premiere of the 3D opera. It is the first time that the opera has been presented on the stage in 3D, heralding 3D art piece for Chinese operas.