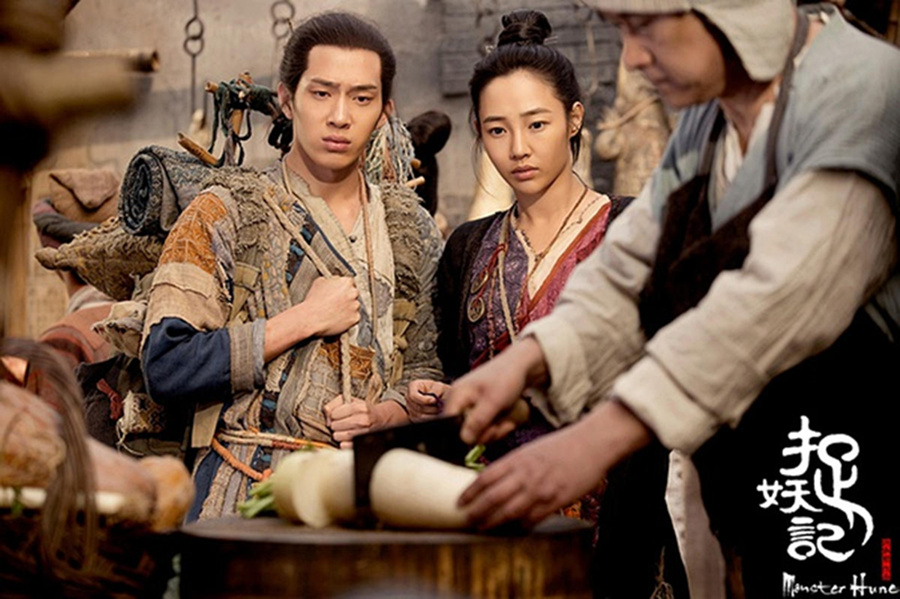 No.1: Film Monster Hunt was released in China on July 16, 2015. As of September 16, the box office of the film amounted to 2.4 billion yuan ($375 million) in 63 days. [File photo]
China's box office receipts hit a record high of more than 40 billion yuan ($6.25 billion) as of Thursday night, an increase of more than 48 percent year-on-year, according to the country's film industry watchdog.
Revenue created by Chinese-made movies reached 23.7 billion yuan, taking in more than 59 percent of the total box office receipts and posting a year-on-year growth of 73.1 percent, according to statistics from the State Administration of Press, Publication, Radio, Film and Television.
A list shows you the Top 10 domestic movies that ruled China's box office in 2015.