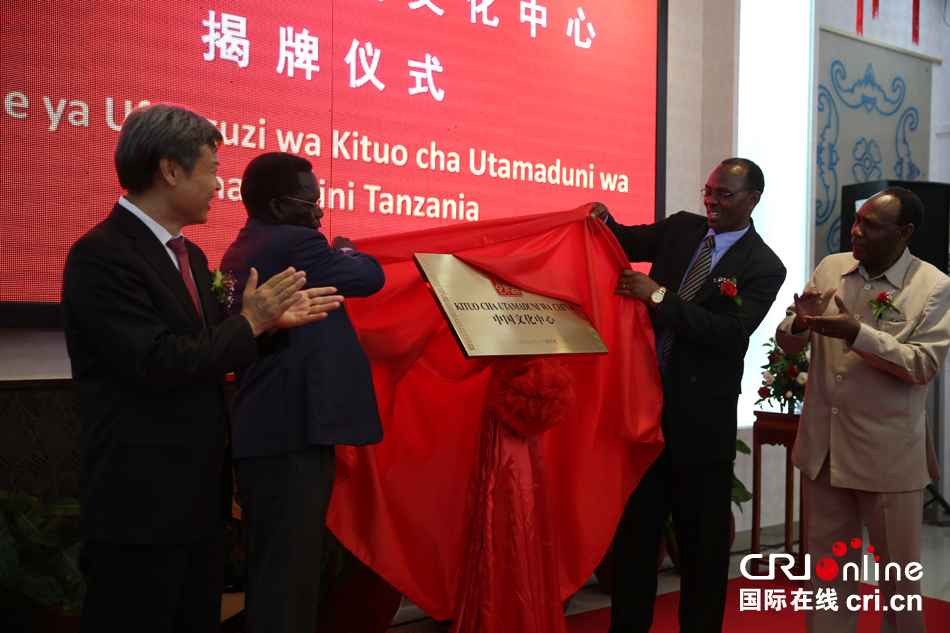 The nameplate of the Tanzania China Cultural Center is unveiled at the inauguration. [Photo/CRI]
The first China Culture Center in East Africa was inaugurated in Dar es Salaam, capital of Tanzania on Tuesday. The Chinese ambassador to Tanzania Lv Youqing, former Tanzanian prime minister Mizengo Pinda and more than 100 other guests were present.
The establishment of the Tanzania China Cultural Center signals a new phase for enhanced cooperation and closer ties between the two countries.
Pinda commented China-Tanzania friendship and stressed that cultural ties play an essential role in bilateral relations. He hoped that the China Cultural Center would become a driving force to boost cultural exchanges.
The center has been well received locally since its trial operation in September. A series of cultural activities have already been held, including Chinese painting and calligraphy exhibitions, martial arts courses, Chinese language training sessions and cooking workshops.