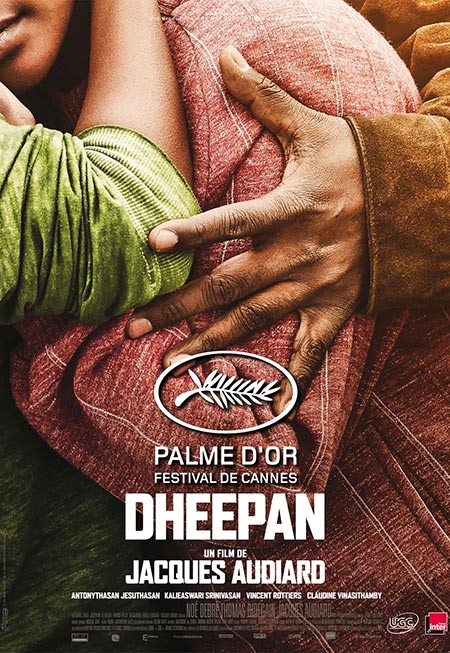 Poster of the movie Dheepan. [Photo/Agencies]
Dheepan, Palme d'Or winner at this year's Cannes Film Festival, will premiere at the Institut Français de Chine in Beijing on Friday.
Directed by Frenchman Jacques Audiard, the film tells the story of three Tamil refugees who fled civil war-ravaged Sri Lanka for France by pretending to be a family, in the hope of rebuilding their lives.
Since the film was honored in May, it has received mixed media comments – while some reviewers wondered why the film won the top prize, others were praising it, claiming it to be "a radical and astonishing film that turns conventional thinking about immigrants on its head" (The Independent).
In responding to the criticism and applause, Joel Coen, a jury member in Cannes, said that team isn't "a jury of film critics; this is a jury of artists who are looking at the work".
"We all thought it was a very beautiful movie," said Ethan Coen, who was also part of the jury. "Everyone had some high level of excitement and enthusiasm for it," Coen added.
Partly inspired by French philosopher Montesquieu's Persian Letters, where two Persians visit France and observe society as outsiders, Audiard also tried to approach the ills within French society from the strangers' viewpoint in addition to telling a story about love.