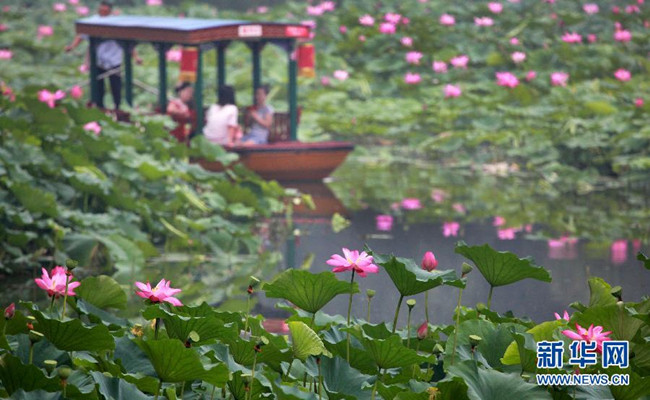 According to the report, 1,094 historic gardens and parks in Beijing lack of overall protection, even facing the danger of permanent disappearance. [Photo/Xinhua]
In recent years, Beijing Municipal Bureau of Landscape and Forestry has taken more steps to enhance the protection in historic gardens and parks. Their staff members dismantled entertainment equipment for children from 274 historic sites and parks, and removed 170 illegal commercial outlets and business items. They also check up on 24 historic park clubs with existing problems regarding in safety and protection. Six of them have been shut down, while 18 are reorganizing.
The bureau decided to introduce more market mechanisms in construction and protection of historic gardens in the future. They will encourage private investment, donations and other funding to participate in the management and protection of the sites.
The bureau plans to take more measures, such as price regulation or reservations on weekends and holidays, to solve the problem of capacity, and give more rights to park and site management to strengthen the fight against illegal behavior.
For world cultural heritage and noted historic sites, like the Summer Palace and Beihai Park, the bureau will also introduce more targeted protection regulations in the future.