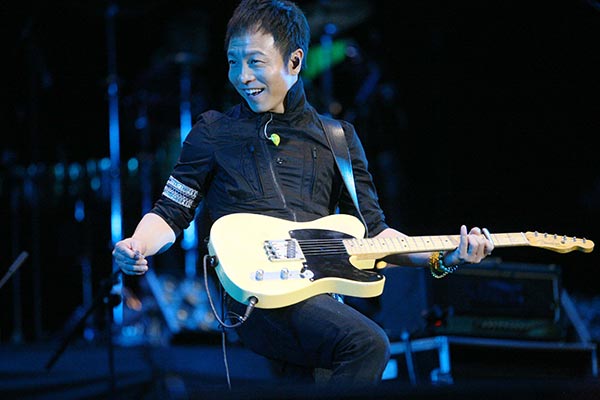 Xu Wei. [Photo provided to chinadaily.com.cn]
Video streaming site Youku Tudou will launch its first large-scale music festival next month.
The Dream Music Festival is a series of offline gigs that the Chinese company will hold in Beijing, Shanghai and Wuhan, where 36 solo singers and bands, including Chinese rock singer-songwriter Xu Wei, rock band Buyi and folk singer-songwriter Li Zhi will participate from Oct 1-17. The shows will also witness the performance of Dou Jingtong.
The 18-year-old daughter of famous parents, pop singer Faye Wong and rock musician Dou Wei, released her first English single, With You, in 2012.
Beijing and Shanghai will witness the first leg of the coming up festival during the National Day week and Wuhan on Oct 17-18.
If you go:
2 pm, Oct 1-3. Beijing Yuyang International Ski Resort, 688, Dawangwu village, Donggaocun town, Pingdu district, Beijing. 400-610-3721.