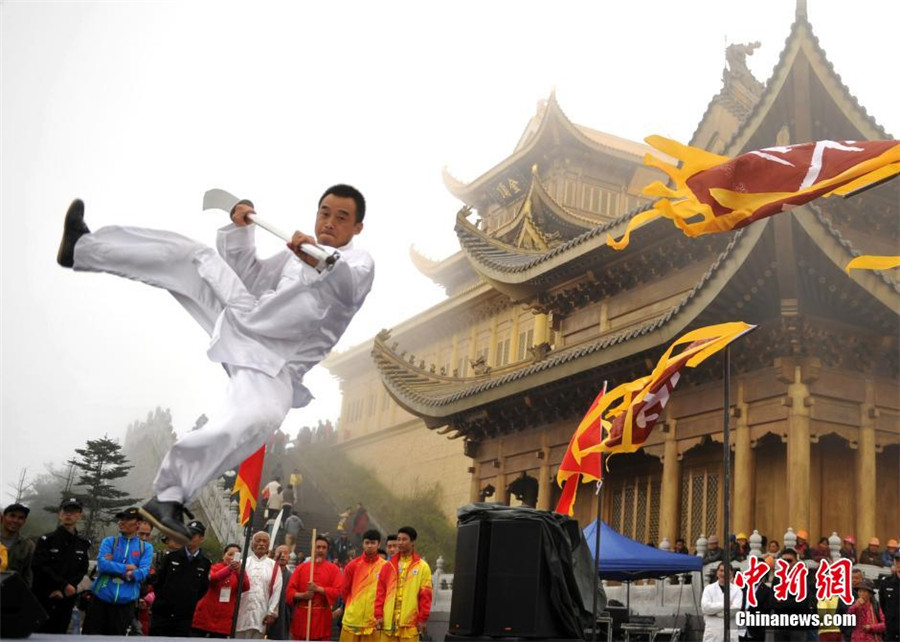 A Kungfu master plays with a big knife. [Photo/Chinanews.com]
The grand finale of the fifth International Emei Martial Arts Festival was held at the Gold Summit of the main peak of Emei Mountain of Southwest China's Sichuan province on Sept 15, 2015.
Ten masters of martial arts stood out from more than 1400 participants from 18 countries and regions around the world.
This year's festival began on Sept 12, and features the theme of "carrying forward the martial art spirit, promoting tourism development".
Since its initiation in 2007, the festival has been devoted to the development of traditional martial arts and nationwide fitness programs for all Chinese people.