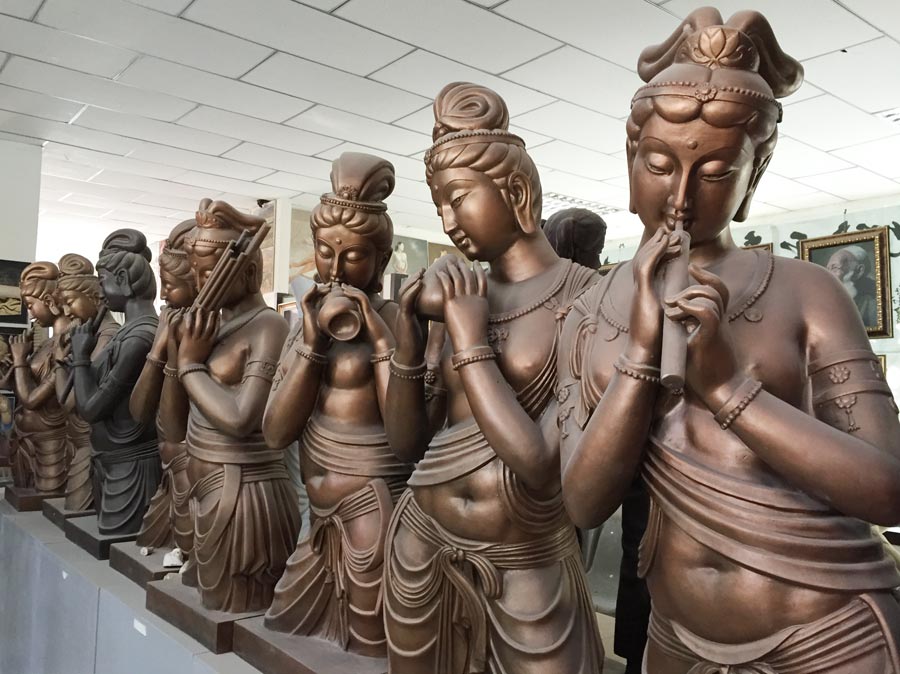 Sculptures made by Du Yongwei in his workshop in Dunhuang, Gansu province. [Photo by Bi Nan/chinadaily.com.cn]
As a world-renowned sacred Buddhist site, there is almost too much to explore in the Mogao Grottoes in Dunhuang, Gansu province. The exquisite sculptures and murals in its hundreds of caves make it a grand art gallery and a miracle of history.
In addition to preserving the grottoes there is still much to do such as passing down the ancient cultural heritage and keeping it alive in the modern age. Two representative inheritors have shared their efforts in carrying forward the traditions.