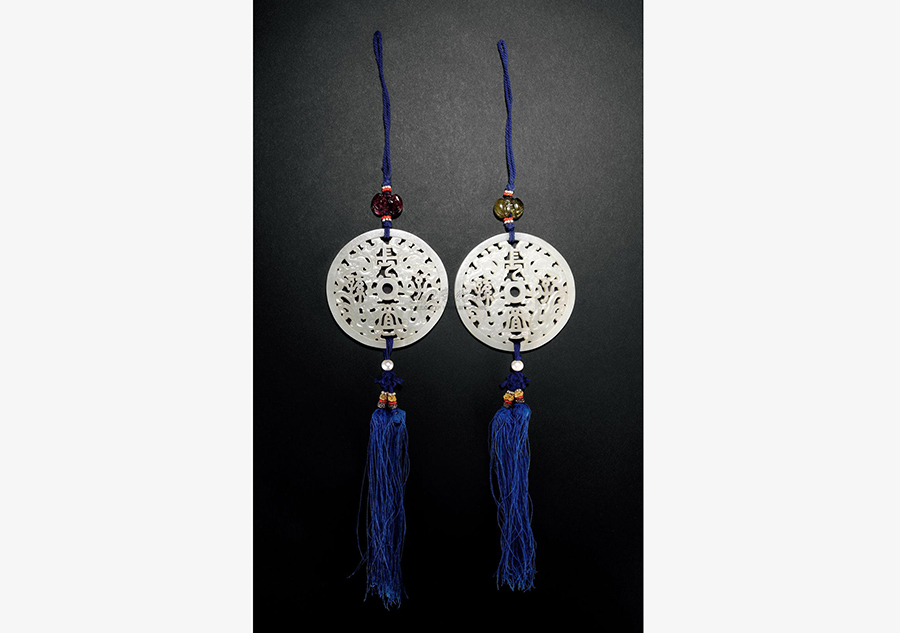 A pair of Qing Dynasty jade pendants sold for 690,000 yuan at the Beijing Dongzheng 2011 spring auctions. [Photo/ artron.net]
The Qixi Festival is here! Have you ever been caught up in a situation that leaves you clueless on what item to buy for your boyfriend or girlfriend? The ancient Chinese were never baffled by this problem. Here are some classic gifts for lovers during ancient times. Check it out and it may provide you with unique gift ideas.
Jade pendants
The ancient Chinese usually gave their lovers something small so that they could easily take it everywhere. A jade pendant is a good choice. Moreover, according to old customs, ancient couples sometimes exchanged their jade pendants at their engagement ceremony, so these little jade decorations top the list of ancient love gifts.