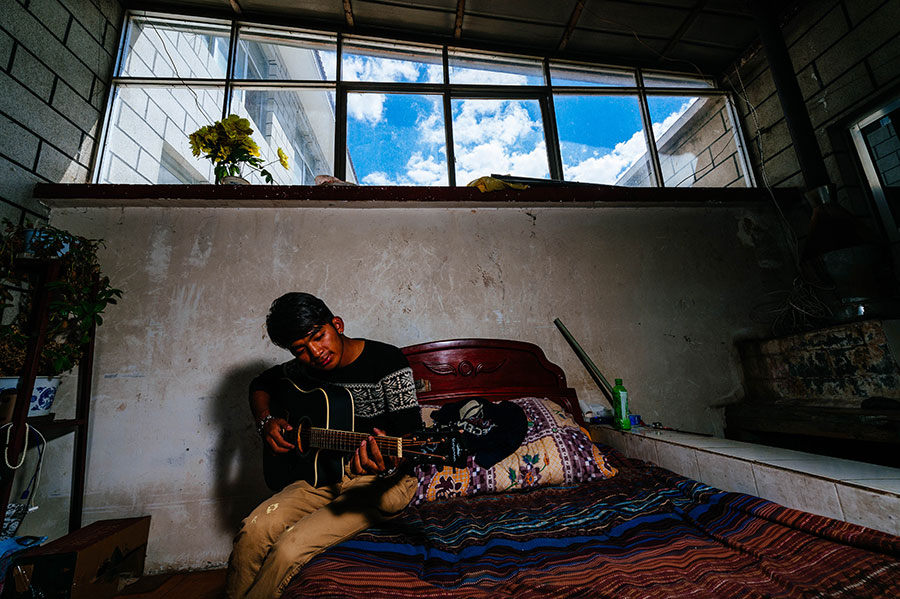 Pema Wanza plays the guitar to relax in Lhasa, capital of Southwest China's Tibet autonomous region, Aug 8, 2015. [Photo by Liu Jinhai/Xinhua]
One can never imagine how these seemingly irrelevant elements come together until meeting 21-year-old Pema Wanza. Thangka, a Tibetan scroll-banner depicting various kinds of contents, can be seen in every monastery family shrine in Tibet autonomous region and has become a valuable kind of collection in recent years.
Wanza started to learn drawing thangka at the age of eleven. After graduated from primary school, he decided to make thangka drawing as his profession and went to a painting workshop to learn it seriously. Fives years later, he finally qualified as a third-level thangka painter, with orders for thangka coming to him after that.