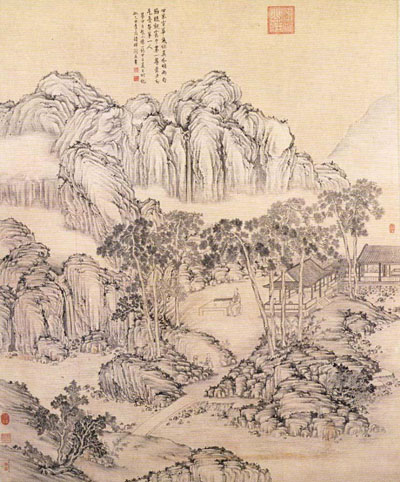 A traditional Chinese painting depicts Emperor Qianlong of the Qing Dynasty sitting under the shade of pine trees among high mountains and lofty hills with streams flowing by. [File Photo]
Major Heat, or Da Shu in Chinese, which is the 12th solar term of China's lunar calendar, started on July 23 this year. During this period of time, most parts of China enter the hottest season of the year.
Nowadays, people can use air-conditioning and fans to help relieve the summer heat. However, in ancient times, without such appliances, how did people pass the hot summer?
Some cultural items collected in the Palace Museum in Beijing help us figure out how the royal family of the Qing Dynasty (1644-1911) who lived inside the Forbidden City spent the summer days.