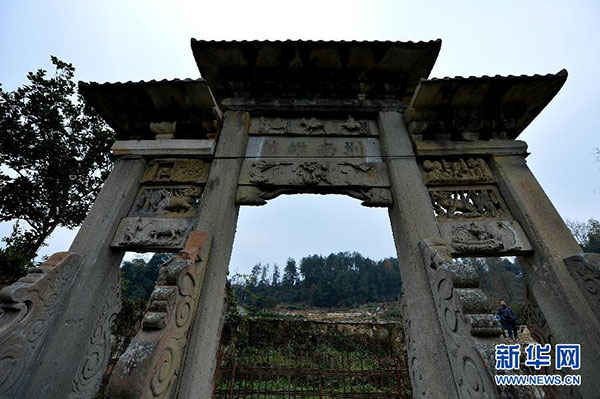 The stone archway in Tangya chieftain city relics in Hubei province. [Photo/Xinhua]
China's chieftain heritage sites will be considered by the 39th session of the World Heritage Committee, which opened in Bonn, Germany on June 28, for a listing as world cultural heritage this week.
China officially submitted application to the World Heritage Center for Chinese chieftain heritage in March 2014.
Tusi Chieftain sites include the Laosicheng Site in Hunan province, Hailongtun Site in Guizhou province and Tangya Tusi Site in Hubei province.